Having explored Mumbai's sights already, I wanted something more interesting for the weekend. With some airline miles to splurge, an excursion out to Delhi for the 2 days was very possible. The flight time was short and there were plenty of flights between the cities to cater for any unfortunate cancellations so I could get back to the office Monday.
To make life easier, I booked a care-free day trip excursion to Agra with pickup from my hotel. The van picked me up bright and early for the long drive. While Agra is only about 200km from Delhi, the trip on local roads took over 4 hours, albeit scenic with small villages along the way, many exotic animals, and overloaded trucks. It was a tough day sitting in the van for most of it, so I would recommend a more luxurious option such as the train.
After visiting the Taj Mahal, the reason why I came to Delhi, the tour stopped at the Red Fort. Built in the 16th century, it was home of the Mughal overlords for several generations. The red sandstone walls give the fort its name. The path up to the main entrance gives a good perspective at the site's grandeur. The water in the moat has pretty much dried up though.
After a short ramp up, Jahangiri Mahal appears behind a large grassy space. It was built for his father, Akbar, in a mix of Hindu, Mughal, and Islamic styles.
Jahangir's huge bathtub now stands right outside the entrance.
I soon emerged at the back end of the fort, which oversees the river with the Taj Mahal in the distance. The water tank used to fill at the top of this building and feed the fountain below.
The next few buildings are Khas Mahal, which consists of impressive white marble everywhere.
Do pay attention to the intricate carvings in the interiors.
The Musamman Burj was where Shah Jahan shed tears for his wife and was imprisoned here. This is also a vantage point for the Taj Mahal in the distance.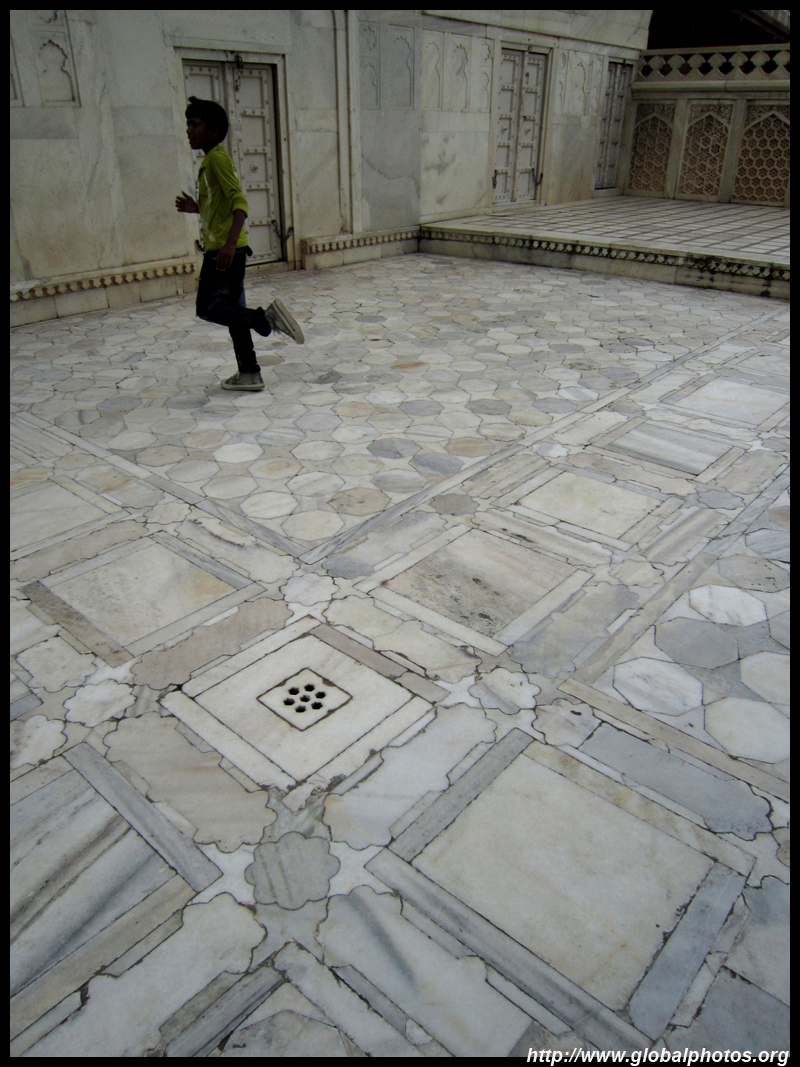 The Diwan-i-am, where the emperor sat to hear the public's complaints. A large courtyard fronting it would be where the regulars have to stand.