Bryggen was the original site of Bergen, where Hanseatic merchants traded. The original Medieval buildings were destroyed by fire in the early 18th century and the rebuilt wooden warehouses were gradually replaced by the brick and stone structures that we see today. This place has become a tourist trap these days with many shops and restaurants, but do venture into the side streets where you can see what the old timber buildings looked like. Take note of the unformity on the structures, as the depth and width of each building, as well as space between buildings, were highly regulated at the time.
Besides the historic buildings, you can observe the maritime activity along the watefront.
Keep walking towards further down the waterfront and you will find the entrance to Bergenhus Festning. The fortress was a feudal lord's residence in the 16th century, but much of it was destroyed in 1944 when an ammunition ship blew up by accident coincidentally on Hitler's birthday.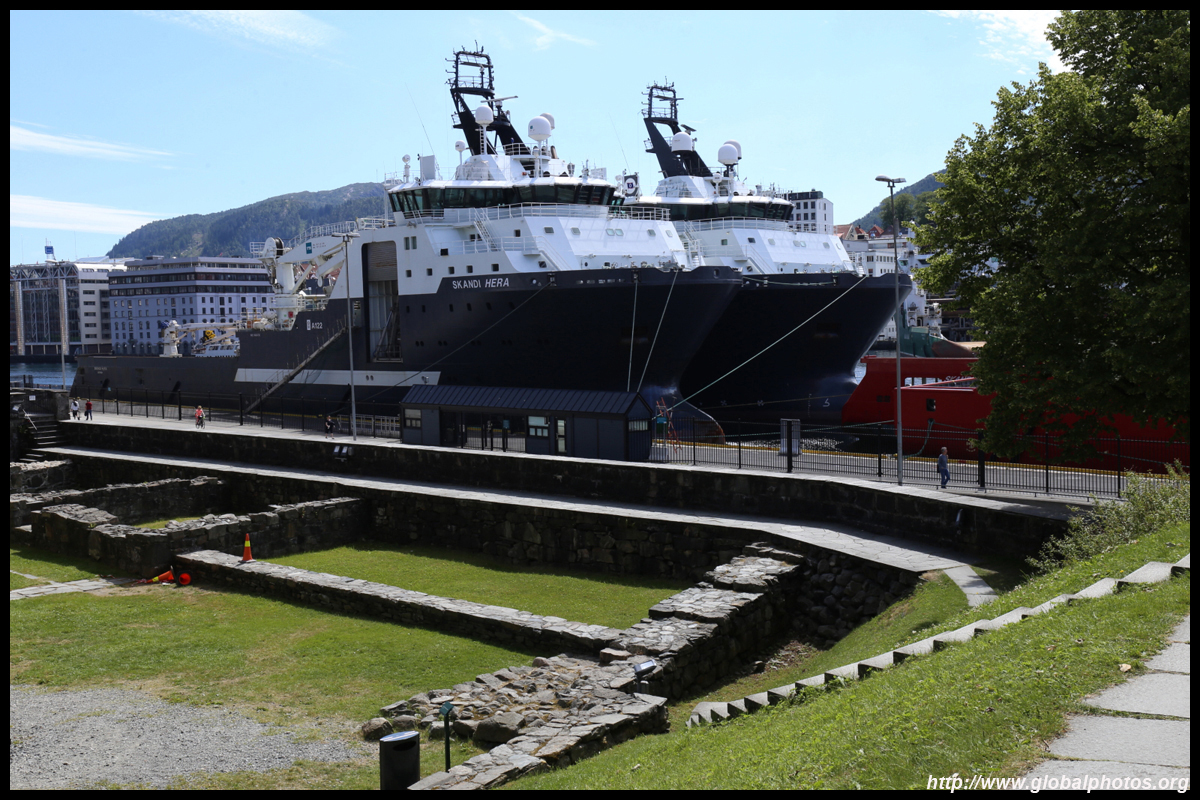 Walking around the historic centre would take about a full day