Delaware Avenue was the place for the rich in the late 19th and early 20th centuries. Leaving downtown, several large churches lined the street.
The Mansion on Delaware Avenue is a small restored hotel of 28 rooms where residents enjoy butler-driven transportation within a 3 mile radius.
The street is not very densely-packed with buildings. The Midway Row Houses are a handsome set of buildings that seem to be mixed use these days. Despite different designs, they are similar in many ways.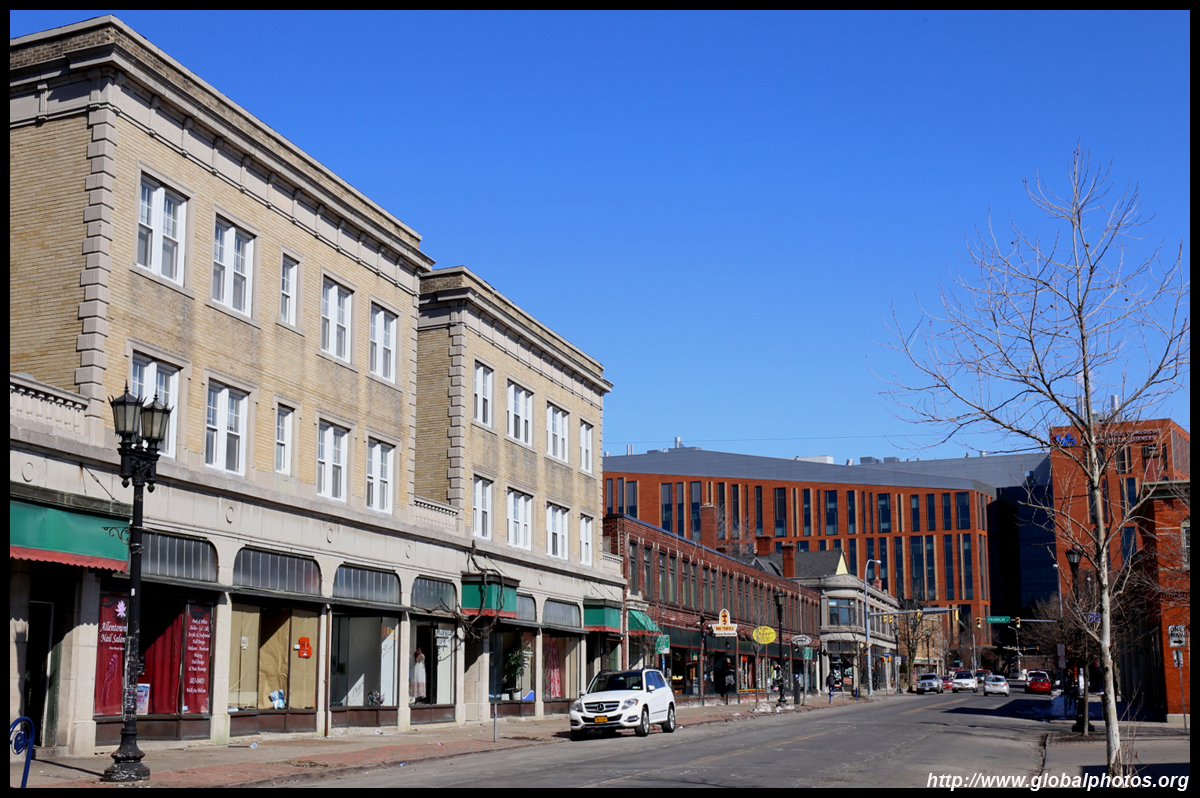 Theodore Roosevelt was inaugurated as the 26th President here in 1901 after McKinley was assassinated. It was the home of Roosevelt's friend, Ansley Wilcox.
The Clement Mansion at 786 Delaware was built in 1914 and was donated to the American Red Cross in 1941.
The Knox Mansion was built in 1915 by an architect who also built many houses on New York's Fifth Avenue. The residence has since been renovated into offices.
The Campanile at 925 Delaware was built in 1929 as co-operatively owned homes, a rarity in Buffalo.