My 3 day short trip to Taipei over Chinese New Year came to a rainy end quickly. I was soon back at Banqiao station to head back to the airport. First is the Circular Line train, which was still free as it was in soft opening.
At the end of the line, I headed across the bridge to the Taoyuan MRT platform. Staff were on hand to guide us through, with one giving directions to the right platform.
The price from the city to the airport is only TWD $115, or just under USD $4, a bargain. I had an Easycard so I could swipe my way through, although it is not an internal transfer from the MRT.
The express train had past so the next train would be a slower commuter service instead.
The Circular Line opened on January 19 for limited trial service from 10am-4pm and fares were waived during this test period.
This outdoor station has the short platform screen gates that can still protect passengers while maintaining natural ventilation.
Fares are charged by distance, and there is no difference between the commuter and express trains. However, there is a noticeable difference in the trainsets with commuter trains offering the minimalist bench seating.
I ended up transferring to an express train at an interchange station. The seats were a bit nicer and there were proper luggage racks.
The airport is only an intermediate station along the line, so don't sleep through it.
With a hand carry and a mobile boarding pass, I could have gone straight past the check-in counter. But I had extra time, and with planned shopping ahead, I decided to check my bag and get a traditional paper boarding pass for my collection. The agent reminded me to head to the end of the aisle to see my bag pass the scanner before leaving.
There was a fairly long line snaking out of security, but the immigration procedure has been simplified as I could now use the automated kiosk to exit, albeit with no immigration stamp. Taiwan authorities do not stamp Hong Kong passports. Instead, we have to apply for a free visa online in advance, print out the visa authorization, and the stamp goes on there.
Chinese New Year is typically a very busy time of year for China's neighbours, but with frosty relations between the 2 side sof the strait and a new novel virus spreading around, it didn't feel that busy in Taipei at all.
Like the inbound, my return flight would be on a new bird, and I had a comfortable window seat at the back.
Starlux is an interesting new airline sensation. It is not a LCC, but unfortunately they opened at the wrong time. They offer flights to Macau but were much more expensive than Tiger.
I was originally planning to book Tiger to fly home via Macau, but luckily Asia Miles had redemption availability. However, I was still keen to try that LCC so I'll keep them on my radar. I could even do a 2-location vacation and use Taiwan as a stopover point for Japan.
We took off towards the north and looped around for the short flight back to Hong Kong. Terminal 1's new white canopy doesn't blend in too well with the old structure, but I'm still impressed with what they've done especially with construction taking place while the terminal was still functioning.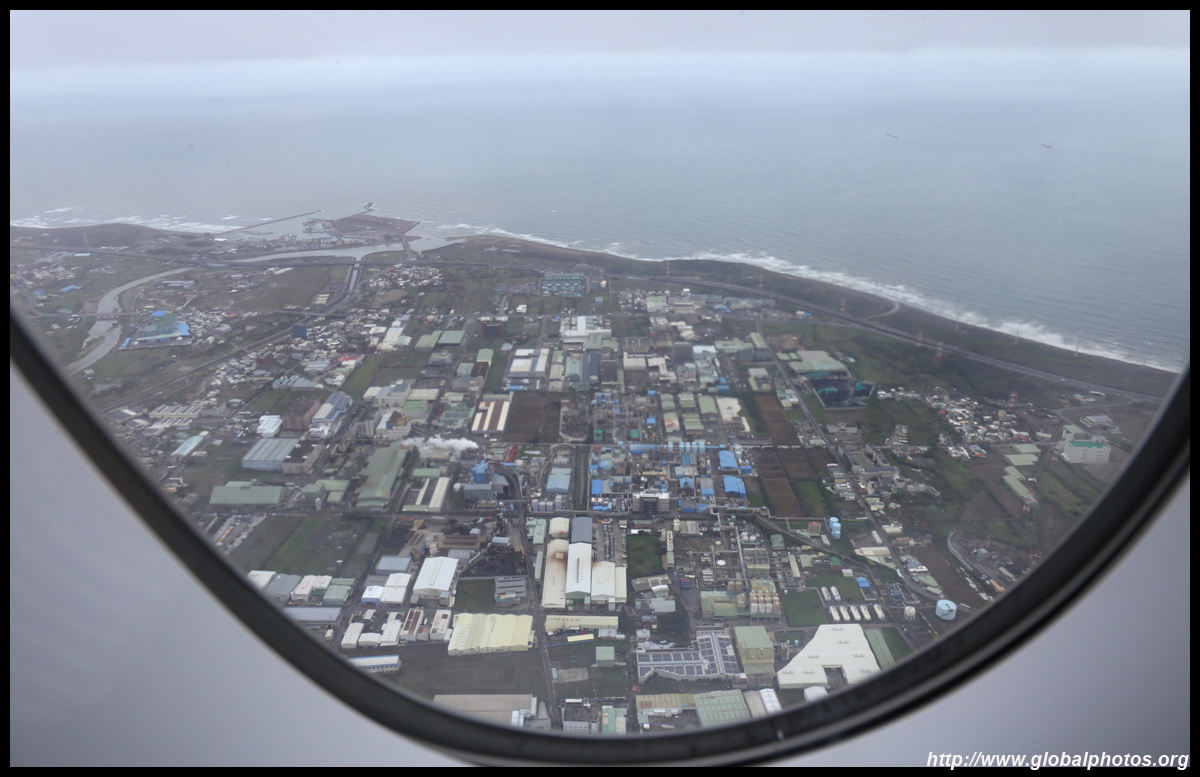 We soon climbed above the rain clouds, although Taiwan's central mountain ranges were able to pop out above them.
Taiwan's winter weather differs significantly between the north and the south, despite a fairly short linear distance. Taipei is usually wet, grey, and cold, while Kaohsiung is hot and sunny. The clouds did start to break up as we progressively headed south, as expected.
Being a 1:20pm flight, a proper lunch was served. The portion wasn't the biggest but I'm not going to be demanding for such a short trip.
After being fed, I glanced through the reading materials. These magazines are quite heavy so if they digitize everything, it can save quite a lot of weight. Cathay apparently makes a lot of money from duty-free so perhaps they want to still keep the traditional print option.
This seat offers 2 tray tables. The top deck is way above your knees but can still comfortably fit a cup. The bottom deck would be for your meal or laptop.
Clouds rolled in during descent and Hong Kong would have an equally grey day today.
The more sophisticated IFE flight map shows various views with speed and feet that is more informative to the avgeek.
With a number of islands appearing, we were near final approach.
You can see Macau in the distance.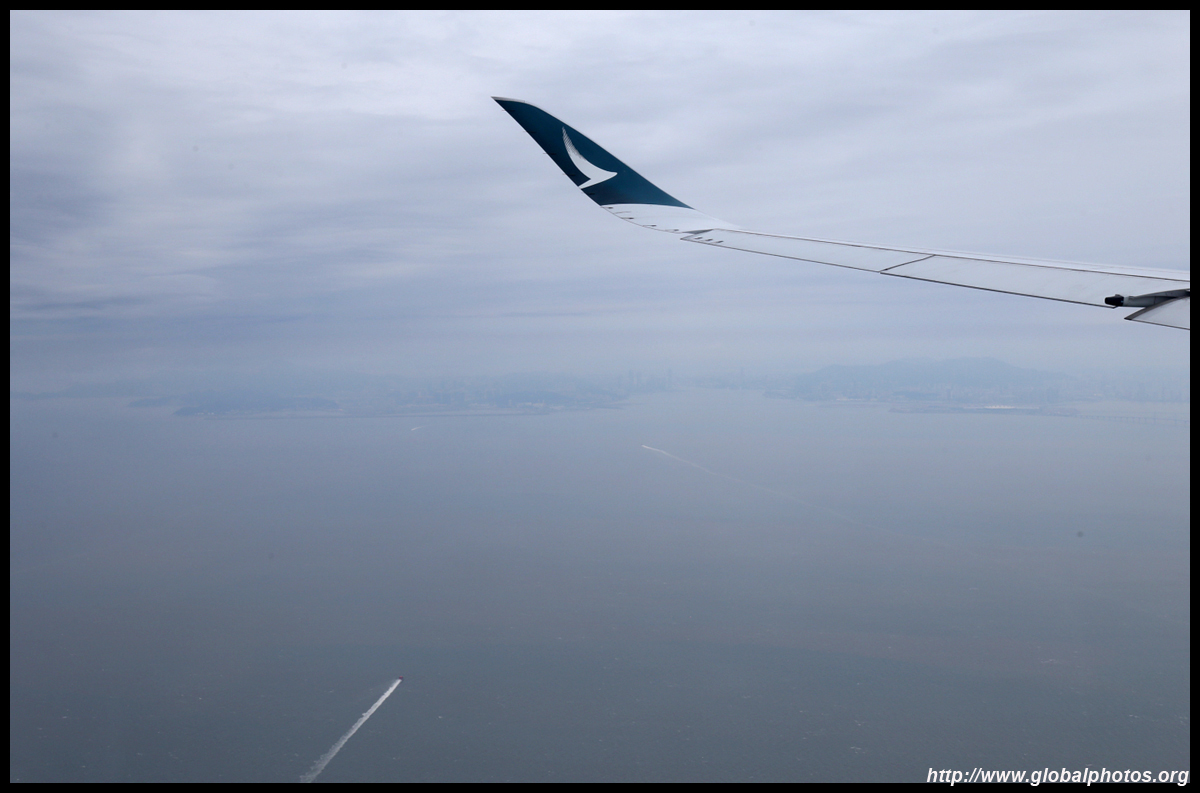 Reclamation works for the new 3rd runway are taking shape. This airport will look vastly different in a few years' time. Hopefully the endangered dolphins that live in this area will make it through.
An uneventful flight is always good, and I was lucky with this short Taipei trip having been able to try new planes. Even Economy Class doesn't feel so bad here.
Premium Economy would certainly be more comfortable for a longer journey. I wouldn't pay extra Asia Miles for a Taipei flight though.