Preamble
The typical tourist takes a day trip from Shinjuku to visit the Fuji Five Lakes. To beat them, do not start the trip from Tokyo. I started from Numazu although an even better alternative was Gotemba, but the budget hotel chain I liked didn't have a choice there. I got a Mt. Fuji-Shizuoka Area Tourist Pass Mini, which costs 5080 yen and covers JR lines in Shizuoka and Fujikyu buses that take an hour from Gotemba to Kawaguchiko.
At This Stop
The bus ride from the train station to Ice Cave takes about 30 minutes, with stops being announced and displayed along the way. I chose to visit the Ice Cave, hoping to learn more about this ice-making location since imperial times. From the bus stop, walk backwards and then into the service road for about 10 minutes. Beware their closing time, as on my visit, they closed fairly early at 4:30pm.
350 yen later, staff gave me a brief rundown on what to expect. Helmets are mandatory for adults and there are plenty of areas of low ceiling where you have to squat to pass. Excited, I ventured down the staircase into a huge hole in the forest and into the darkness.
This is not a cave where you will see various colours lighting up the stalacites and ice. This place is more educational, showing how the waterflow from Fuji enters the underground water system and freezes deep within, and the rest finding its way back to the lakes. It is cool in here year-round, hence ice-production does not stop even during the warmer months.
The design of the visit path is quite good as it is one-way only inside.
The cave itself is not big, so once you are done and have some spare time before the bus arrives, go behind the toilet building and there is a sign for a hiking path.
This area is known as the 'suicide forest' given its remoteness and lack of mobile signal. A Japanese sign starts the journey, presumably to advice you not to leave your families behind if you are contemplating a final journey. During the winter, this path is extremely icy and not traversable, but you can already sense the thick forest getting into your nerves already.
Hop on the Fujikyu bus with your pass back to Kawaguchiko. If you are lucky, it might even be worth taking the bus back to Shin-Fuji station, but those frequencies are rare. From Kawaguchiko, frequent late afternoon departures take you back to Gotemba, where you can train back to the Shizuoka area. Your pass covers all JR trains from Gotemba.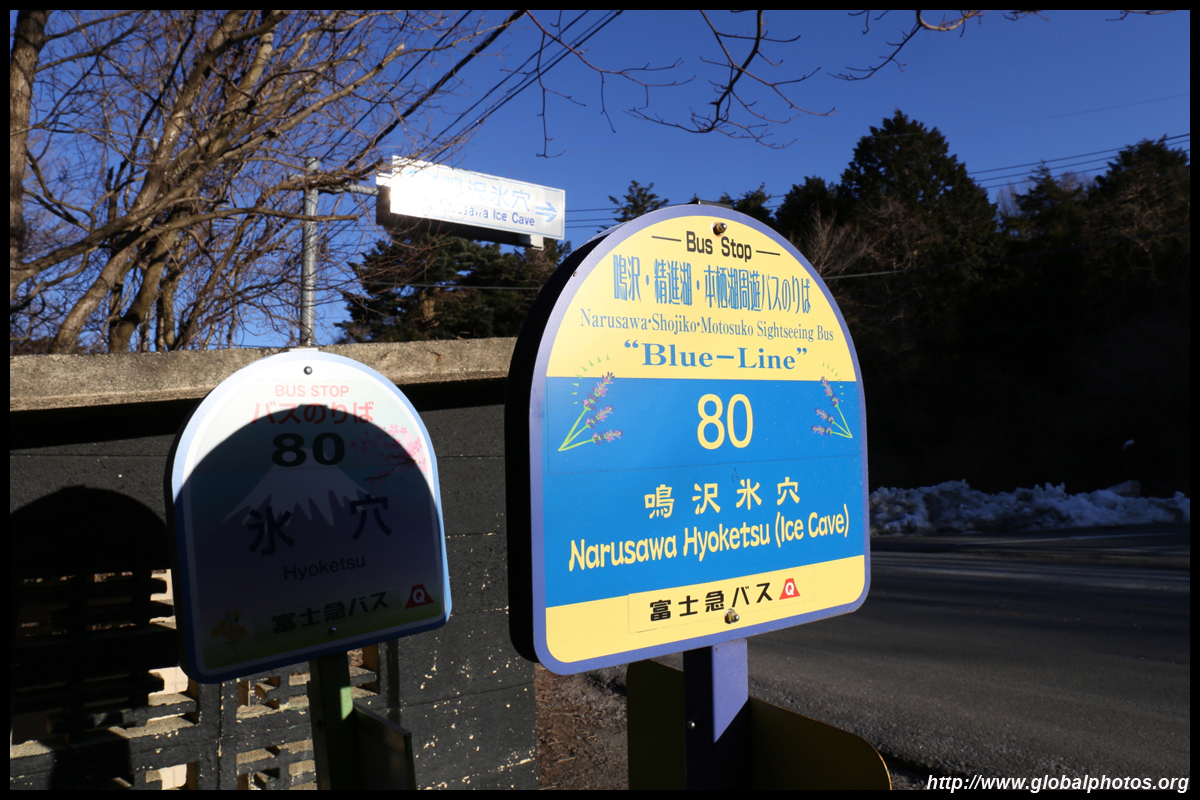 By now, it is dinner time, and you would have achieved a lot on this day trip!