Harbin hosts the world's largest ice and snow festival every year, and is the main reason why you should brave bitterly-cold temperatures to visit. The festival is hosted across the Songhua River on a huge site spanning over 750,000 sq m. The 2019 festival featured 2000 ice sculptures with the ice coming from the nearby river.
A number of bus routes reach the festival from the city. Upon disembarking, head down the underpass to cross the street and follow the main road to the roundabout. The festival entrance and ticketing office are just behind it.
Many of the workers who cut up the ice are farmers from nearby villages who otherwise have nothing to do in the winter.
The festival started in 1985 and typically is open in January and February, with the exact dates a little different every year due to weather.
The entry fee of RMB 330 is quite steep, so first visit in the late afternoon when crowds are thin, and watch the whole site light up as the sun sets. The tour buses typically arrive after dark and the place is bustling well into the night.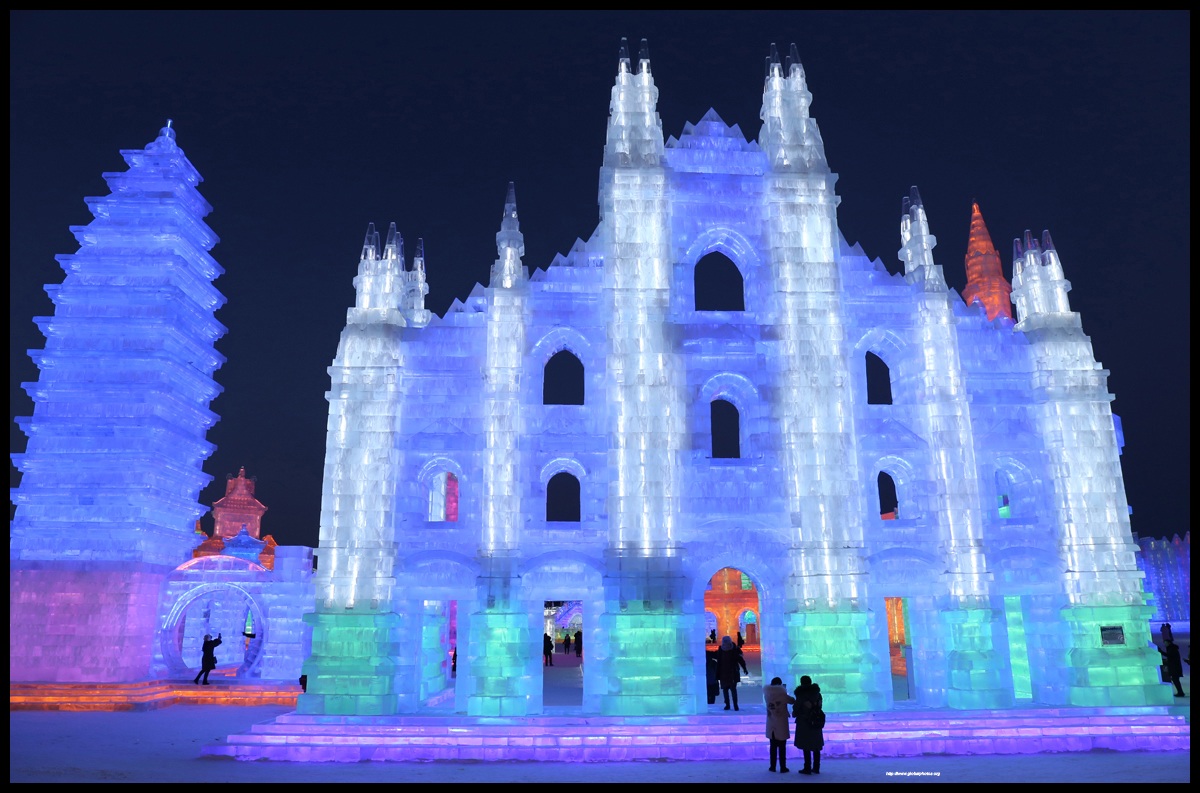 There is no need to reserve a ticket in advance if you arrive during day-light hours. To combat the cold, there are indoor heated sections to warm up, including the washrooms.