Kwai Chung was home to heavy industry after World War II, but its factories waned as operations moved to China from the 80s. It is a mix of industrial, commercial, and residential areas. A bit gritty, this isn't a tourist area, so you will see locals going about their daily activities, vibrant street markets, and logistics companies servicing the nearby container port.
Public housing dominates the hillsides west of Kwai Hing station. Kwai Shing West and East Estates are home to over 33,500 people as of 2016, with the oldest blocks opening in 1975.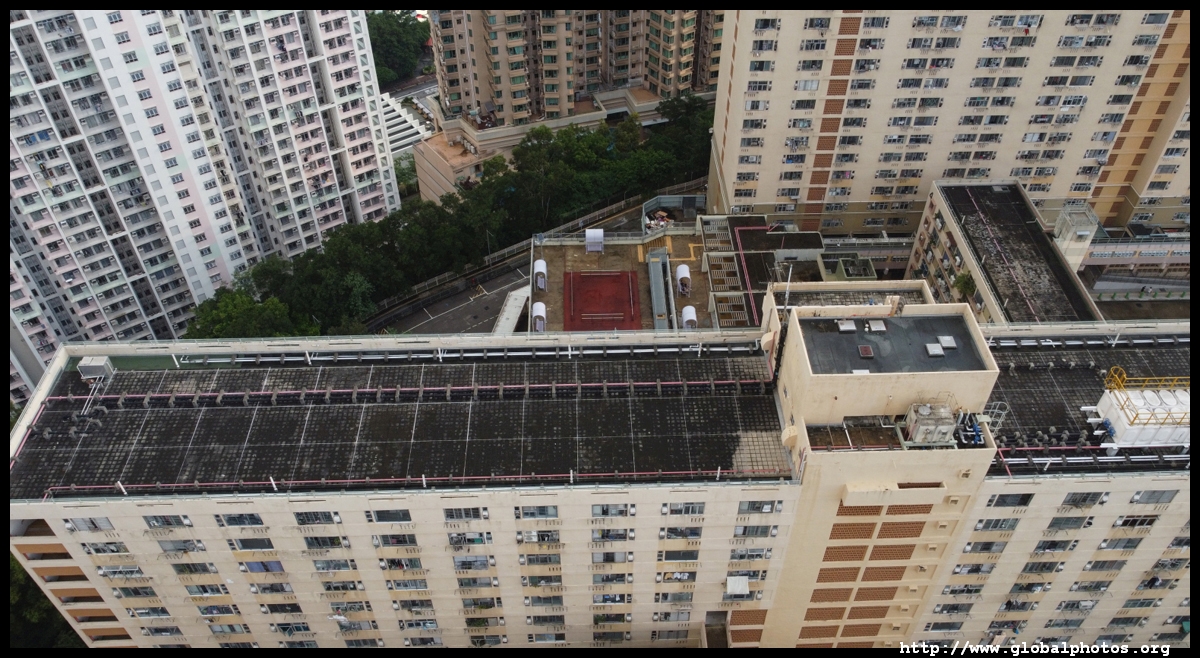 Surrounding these hills is more housing.
On the backside are more public housing blocks leading to Tai Wo Hau station.
Heading back to Lai King's hills, the top parts are private housing with lovely skyline views, although the public housing on the lower reaches also command similar views.