High Junk Peak rises 344m and offers a spectacular view of the harbour on one side and the vast expanse of Clear Water Bay on the other. The contrast is startling. Getting here is fairly simple. Take the bus or minibus to Ng Fai Tin, and the pavilion marks the starting point of a long set of stairs and dirt paths.
While scaling this peak requires more skill and demands more than average fitness, it is still possible to enjoy the views by going up an adjacent hill where you can see High Junk Peak's rugged top. Follow signs towards the temple.
You will get a mix of staircases, dirt and rock paths and slippery sections.
As Ng Fai Tin is already partially uphill, it doesn't take long for views to start appeaing. Tseung Kwan O is off to the right, so better to come in the morning to get the proper light.
On the other side and behind you is unspoiled countryside.
Where there is a junction with the main trail heading to the right and a supposedly dirt path heading towards and behind a metal barrier to the left, head into the unknown. There is a staircase that is slowly being taken over by the bushes. By now, you will be fairly alone as all the hikers have stuck to the nicer path.
Soon, you will see Tseung Kwan O nearby and Victoria Harbour beyond the hills to the right side.
The route down this detour hill is quite slippery and has many loose rocks. Take your time to slowly descend.
If you want to continue along this route all the way to Joss House Bay, the views will stay about the same as you are continuing north-south along the ridge. Once you have completed the rocky descent, you will see a small path to your right before the trail heads up again to High Junk Peak. If you don't want to scramble up again with your gloves, follow the ribbons further downhill a bit more to meet back the main path.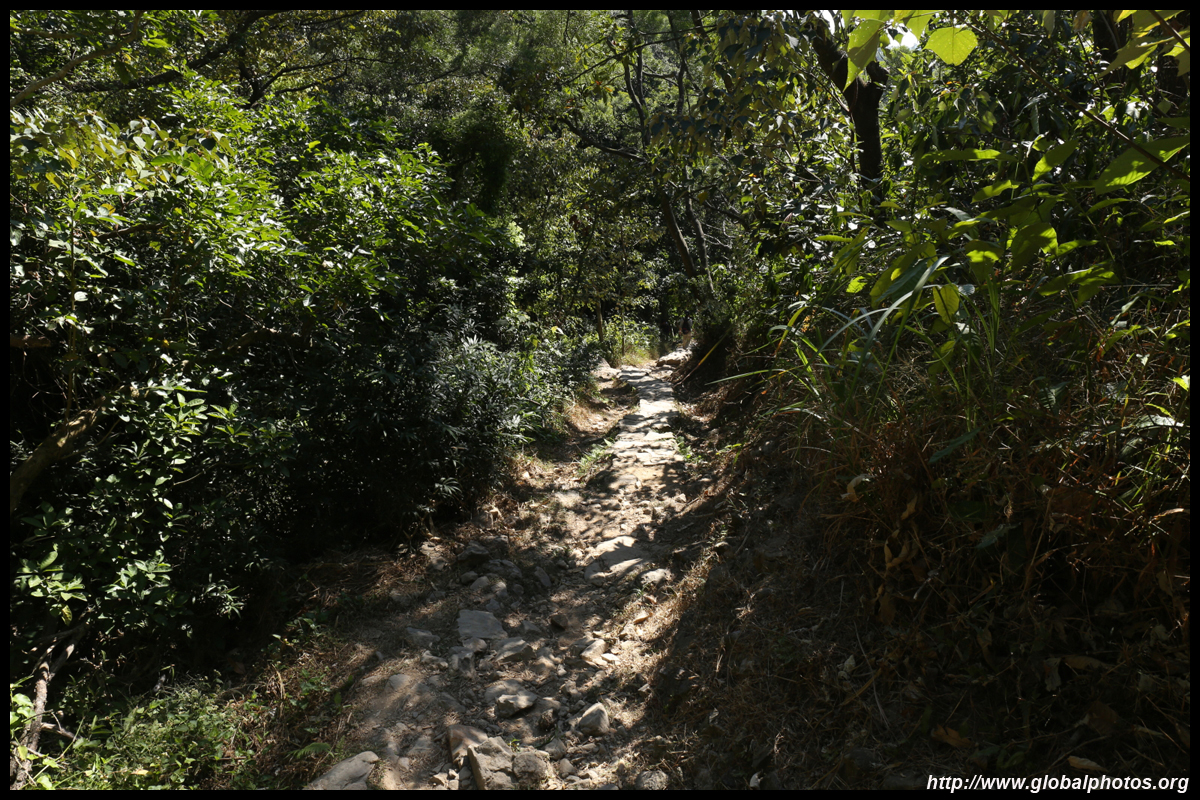 Not long after, you will come across another fairly hidden path on your right next to a small pool, which heads downhill to LOHAS Park in Tseung Kwan O. If heading to Clear Water Bay Road, keep going ahead for a few more minutes.
You will come across a T-intersection further down with a hiking map and an opening with a view, an unofficial rest area to the right. For the buses, turn left and head downhill.
At the bottom of the path is the minibus/bus stop back to the city.
This partial hike of High Junk Peak will take roughly 3 hours total.