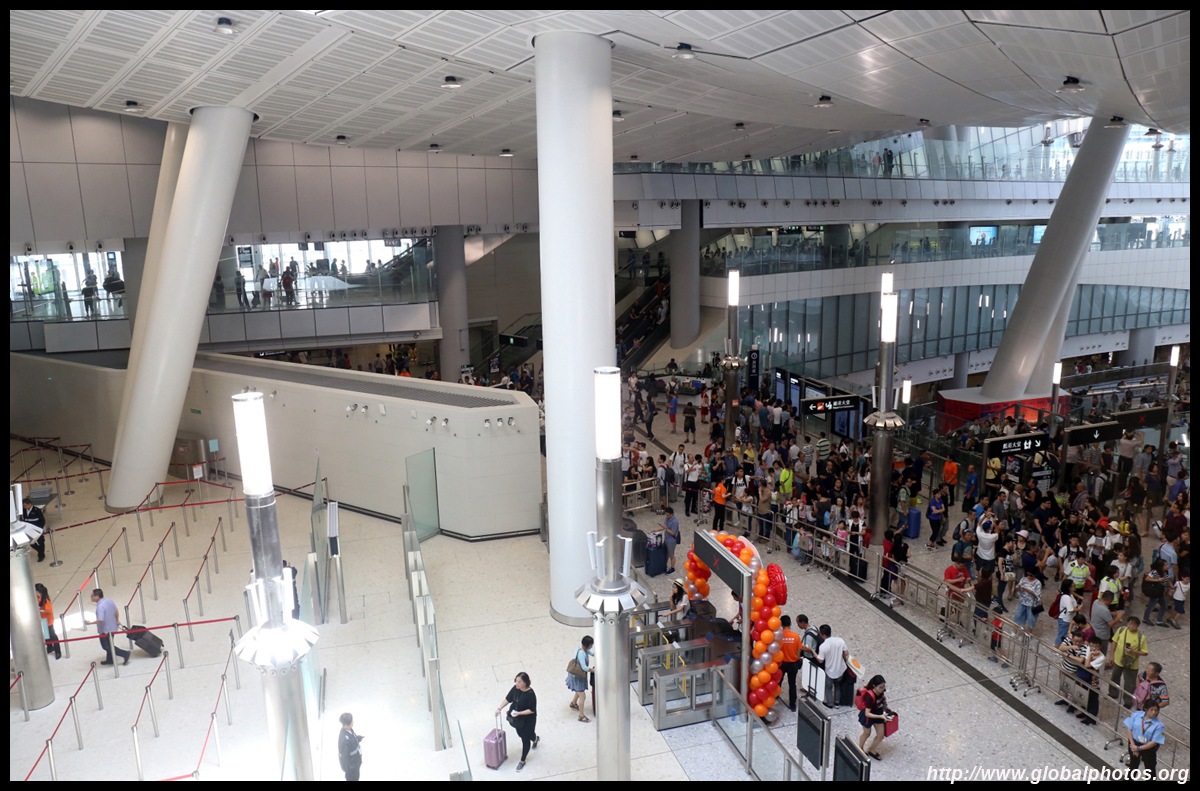 Balloons were set up at the ticket gate to celebrate inaugural day, with many passengers stopping to take photos.
The arrival hall is one floor below, where the tourism authority and airport have set up shop.
Surrounding the large open space are many restaurants, including food court-style seating and also proper restaurants.
The taxi pick-up area is different from the drop-off zone.
Take the elevator up to the rooftop deck on the 2nd floor, which has a commanding view of the skyline.