The Cordis Hotel is located in the shorter 42-storey tower of the Langham Place redevelopment. With 665 rooms, it features a health club with a view of the 41/F and ballrooms and a pool on the top floor.
Looking east, there aren't any obstructions nearby and you can see as far as the Kai Tak development.
Hong Kong Island's skyline is also visible in the distance. You are still not high enough to peer above Tsim Sha Tsui though.
Mongkok's urban jungle is right in front of you.
The busy wet market along Nelson Street and Canton Road is just across the street from this 5-star hotel.
To the west, land reclamation has extended the coastline and now middle to upper class residentials cluster around Olympic Station.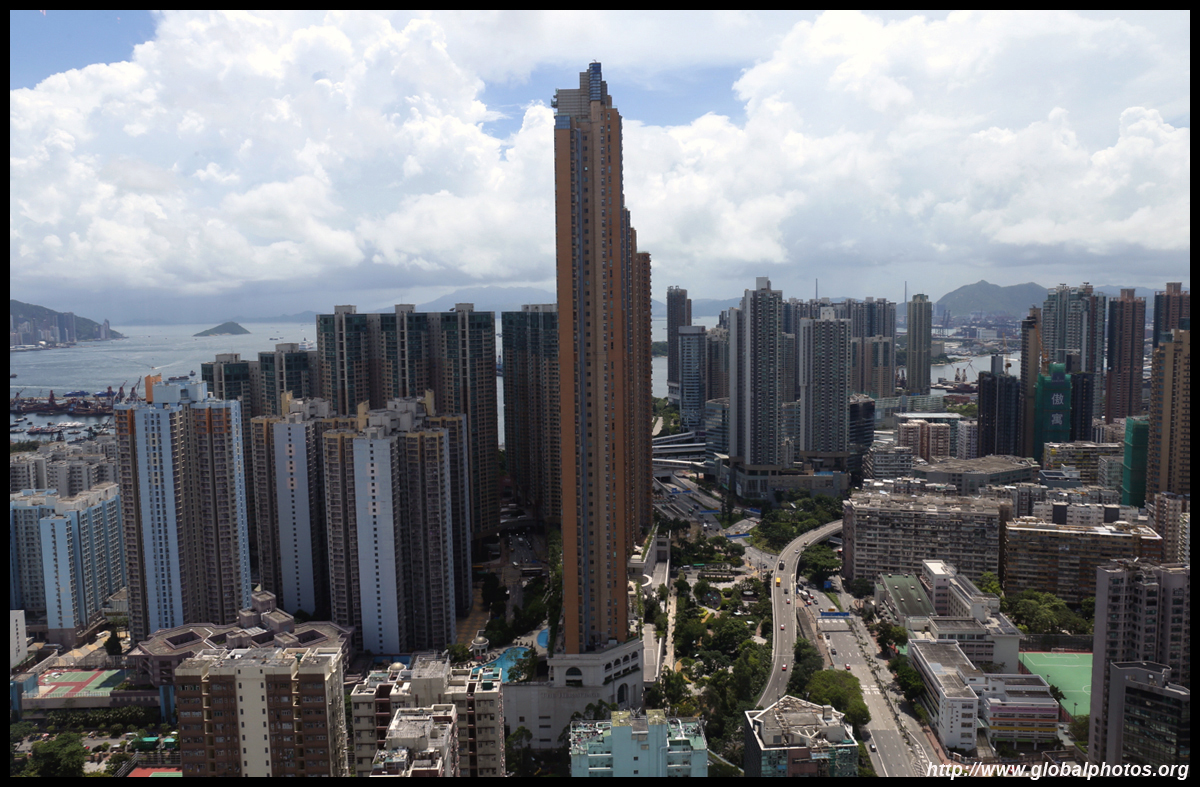 One Dundas is a new skyscraper with over 100 serviced apartments on the edge of Mongkok looking towards Tai Kok Tsui in a more residential and quieter part of the district.