Quarry Bay's Chinese name refers to a stream where residents caught crucian carp. Quarrying began during British rule, giving it the English name.
John Samuel Swire eyed sugar refinery in this part of town, building the largest such facility in the world in the early 20th century. Dockyards were also built to export the sugar, and Quarry Bay became a company town.
As the sugar trade started to decline after the war, Swire decided to sell off some of the land for property development. The sugar refining business ultimately ended in the early 1970s, and the piece of land was redeveloped into an office district.
The area around Quarry Bay station has a lot of gritty older buildings.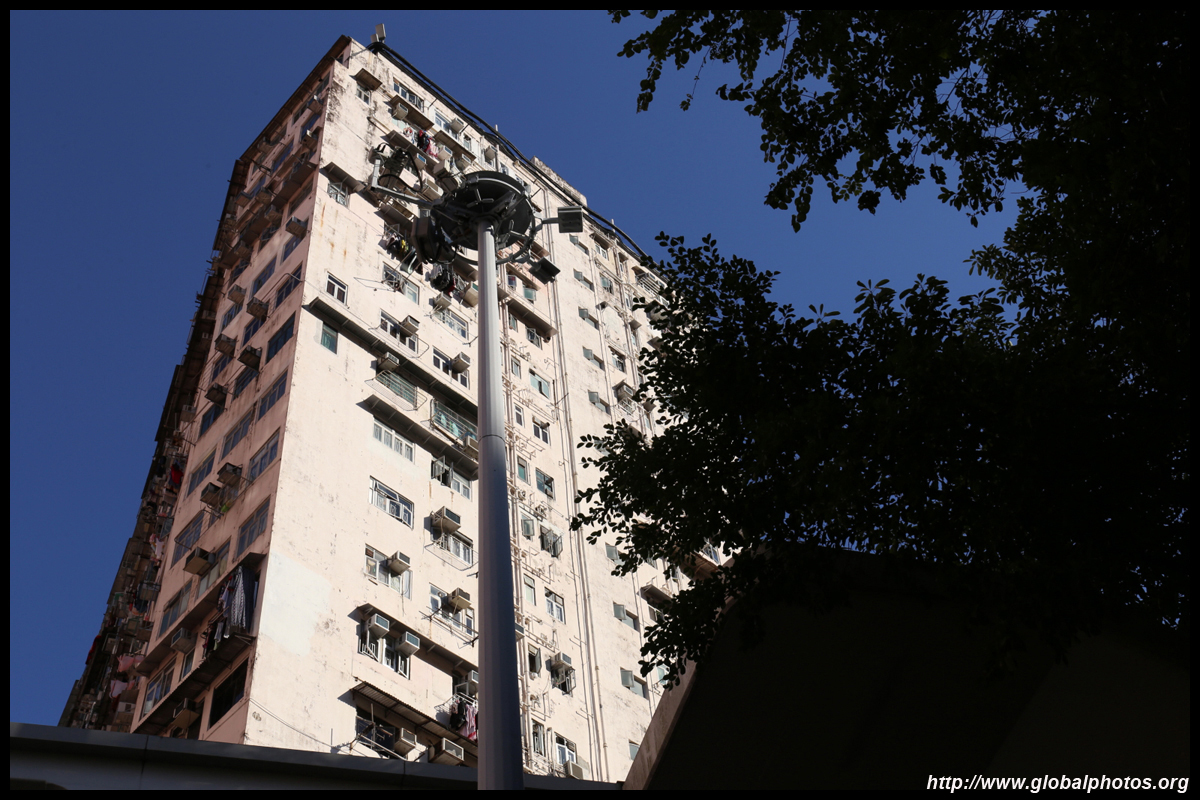 These densely-packed "monster buildings" were completed in 1972 and became famous after appearing in a Transformers movie. Residents have since complained of the unexpected influx of visitors disturbing their daily life.
While looking like any other gritty building on the outside, all eyes are on the interior courtyard for the ultimate photography location.
Behind it, Quarry Bay Street leads to a quiet residential street with many older buildings.
The waterfront promenade has been improved and extended, although there was still plenty of disused empty parcels of land awaiting development.
Behind the park is Taikoo Shing, built on the former dockyard.
A good lunch time walk from the office is to visit the Alexander Grantham on the waterfront. It served as a fireboat from 1953-2002. After decommissioning, it went through preservation and is now a museum.