Sharp Island is part of the UNESCO Global Geopark and is a popular trip out of Sai Kung. Numerous kaito/ferries make the 2km journey to the island, which is famous for the natural sand levee (tombolo) to neighbouring Kiu Tau island. Visiting shortly after Super Typhoon Mangkhut hit, the damage to the island's facilities was quite evident, and many tree branches and garbage littered the beach.
In the late afternoon, hordes of tourists were out conquering the low tide. As the rocks are wet and slippery, wear appropriate foot gear.
These pineapple rocks are created by erosion that leads to irregular cracks.
Super Typhoon Mangkhut was the 5th tropical cyclone to affect Hong Kong in 2018. Its extensive circulation, high winds, and fast movement prompted the 2nd longest Typhoon 10 signal, the highest warning, since World War II on 16 September. Winds reached 180 km/h on Waglan Island south of the city.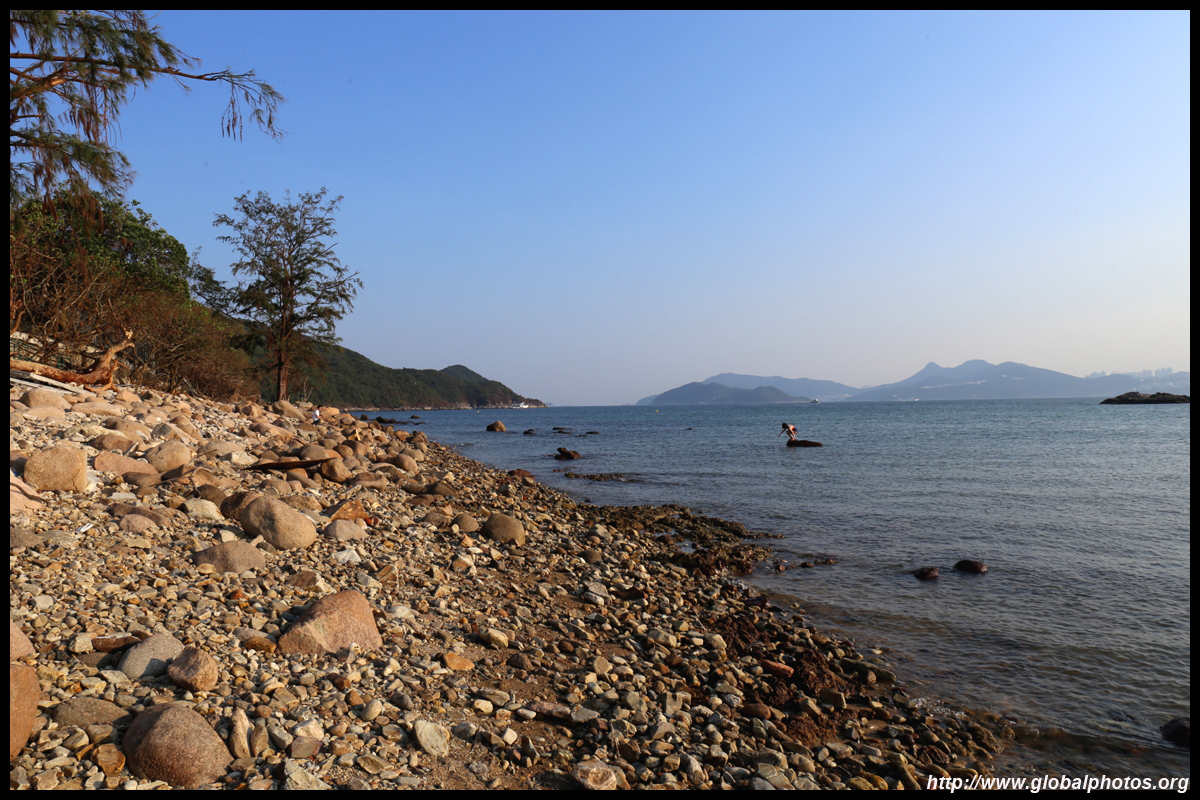 On the other side of the pier are public bathrooms and change rooms. It seems the storm has eroded much of the beach in this section though.