Between Nagoya and Osaka is this castle town where Iga ninja spies originated. The town's tourism theme revolves around ninjas.
The Kintetsu Rail Pass includes the entire journey from Nagoya or Osaka, including the Iga Tetsudo Line. However, Limited Express trains are not included so if you want to get there within 2 hours from Nagoya, you will have to pay an additional supplement.
With the additional fare comes increased luxury on board.
Iga-Kambe is the transfer point between the Kintetsu trains and the Iga Tetsudo Line.
The connecting train is located a platform away. It is a much more modest local train, albeit kept immaculately clean.
Then it rumbles through the countryside and small towns for about half an hour to Uenoshi.
The stations are neatly-decorated with the ninja theme.
The area around Uenoshi station is not particularly interesting, but you are close to the town's main sights.
The Danjiri Museum hosts the large floats that parade down the streets during the Ueno Tenjin Festival in the fall. Stop by the tourist information centre here for maps.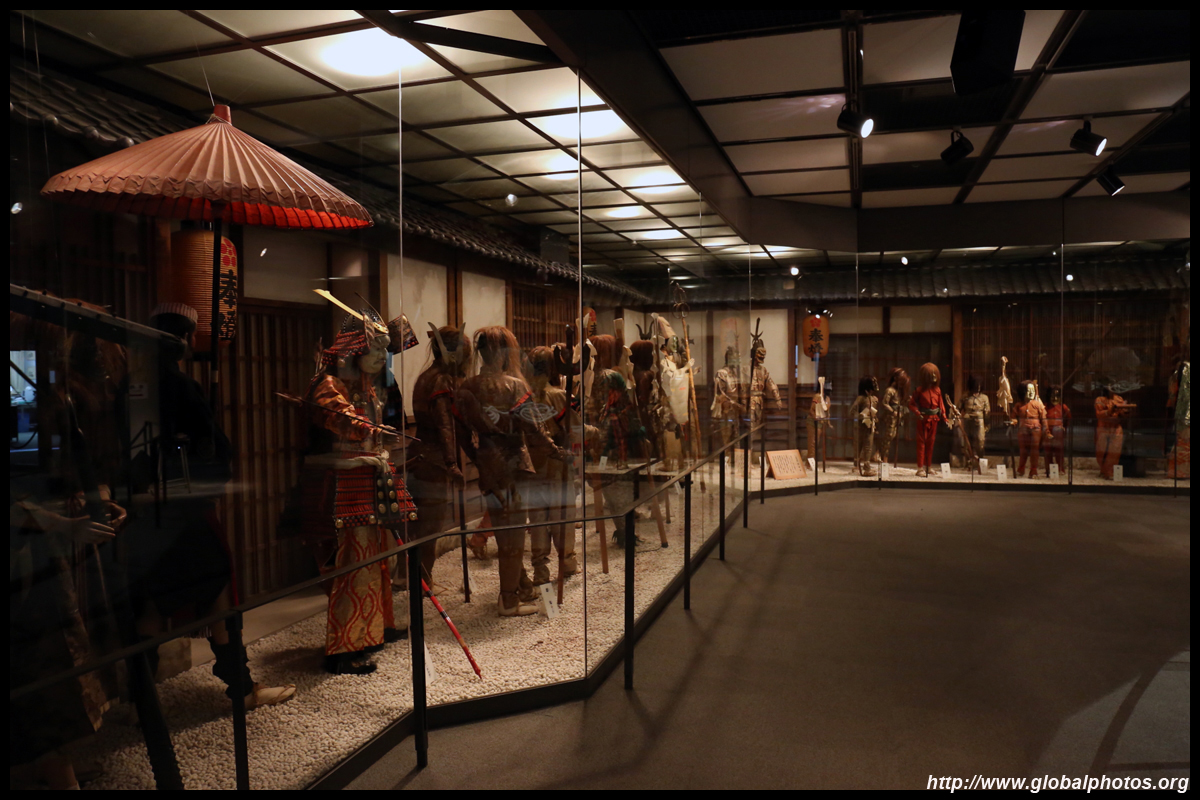 The ascent to the castle begins across the street. It is not a strenuous climb and the grounds is home to several attractions.
A guided tour is necessary to see first part of the Iga Ninja Museum, where you are shown the secret chambers in a typical ninja house and how they monitor visitors or intruders' movements.
Downstairs, you are set free to see exhibits of the ninja's tools and covers.