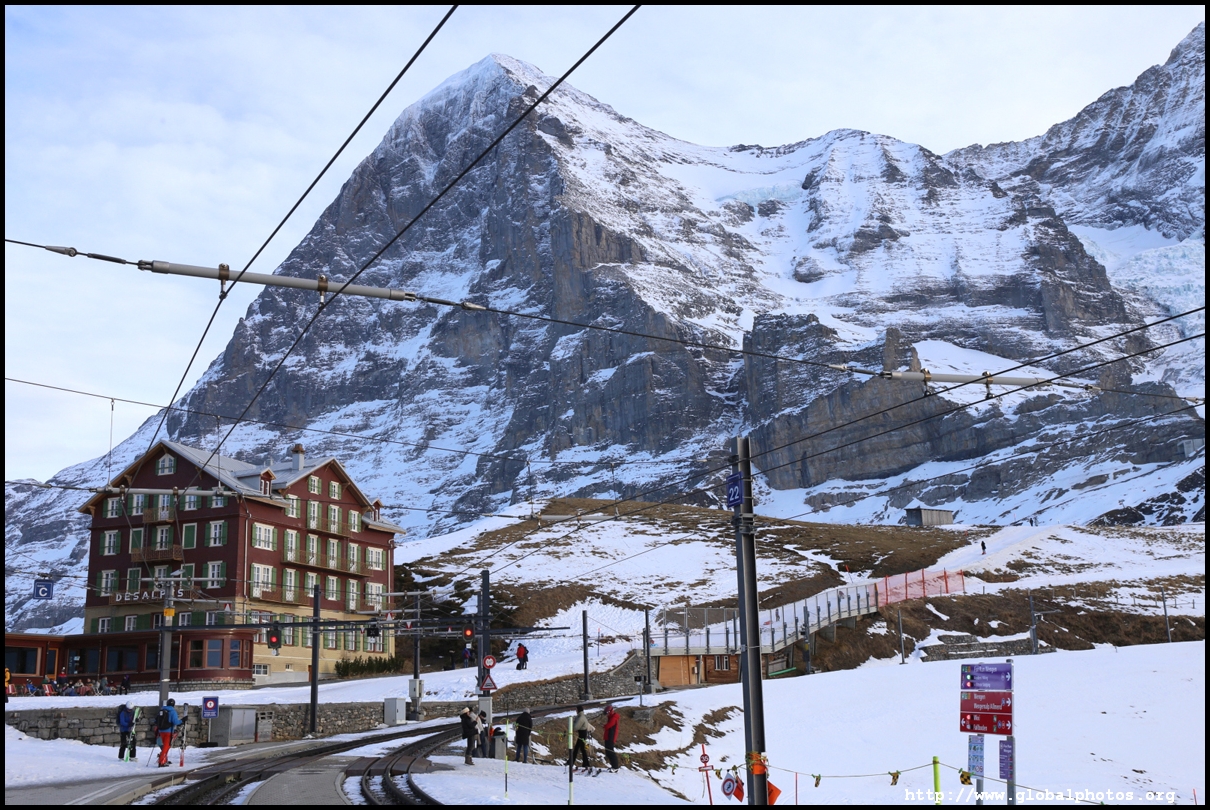 Trains from higher elevations stop at the far end facing the mountains, while the next connection down to Wengen leave from the interior platform next door. There are restaurants here and many skiiers starting their trek. By late afternoon, the trains were packed as many day trippers were heading back to lower elevations for their hotels.
Go for the left window on the way down and you will spot Wengen in the distance as the train gets closer and closer to town. Strangely, despite being the middle of winter, snow wasn't a common sight in these mountainous areas.
Wengen is a car-free village that is suspended above the valley and only accessible by train. With many skiiers in the area, this place has that resort feel where tired skiiers have a good time after a long day. Although you can continue all the way downhill to Lauterbrunnen, I would recommend a stop here to enjoy the small town.
There are many restaurants in town to satisfy hungry appetites. With the sun quickly setting, I chose to have dinner here before continuing back down to Lauterbrunnen on one of the frequent trains. This would be my only cheese fonude meal on this Switzerland trip.