Cijin is among the city's oldest districts. Its prominence rose after the Treaty of Beijing in 1860 which forced the port to open to foreign trade. Sugar was the hot trading commodity at the time, and the Japanese embarked on a modernization program in the city during their colonial rule. The typical tourist itinerary involves a short ferry ride from Gushan with skyline views along the way.
Motorcycles stay on the bottom floor, while pedestrians have both indoor and outdoor decks upstairs.
Prices are fairly reasonable although it is a short crossing.
From the ferry terminal, take a walk along the market street and quiet residential side streets to the start of an uphill walk to the fort.
Cihou Fort was built in the 1870s on a strategic hill overlooking the harbour.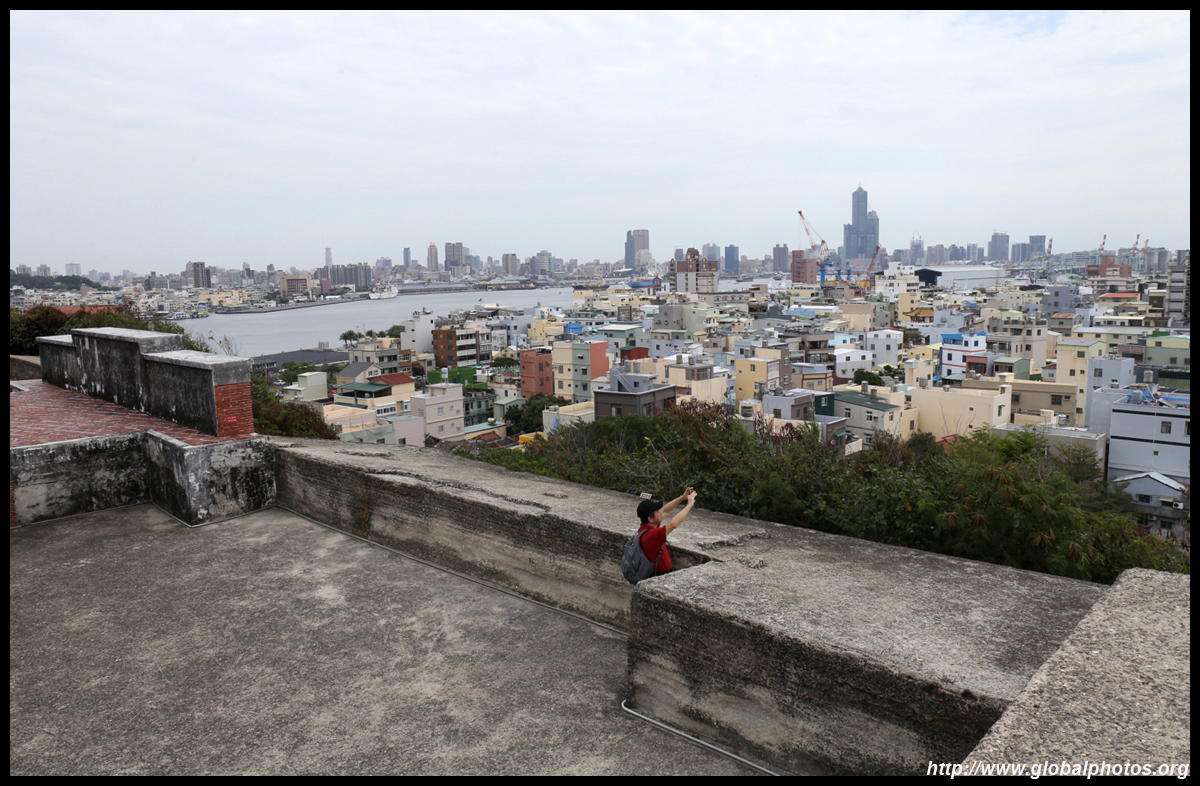 Visitors don't come through the main gate now and the sign "Mighty Power of the South" is only partially visible today.