Kunming's location in southwestern China makes it the natural gateway to ASEAN countries. There are plans to build a rail link that will stretch all the way to Singapore. The city itself isn't so densely-built although there are many projects happening in the city centre to change that.
Trees are painted white on the bottom parts to prevent pests from nesting and killing the host.
Promenades line this narrow canal for residents to enjoy the cool spring breeze.
Traffic was surprisingly not too bad considering the metro system is still small with more lines under construction.
The side streets still have many shorter, gritty buildings.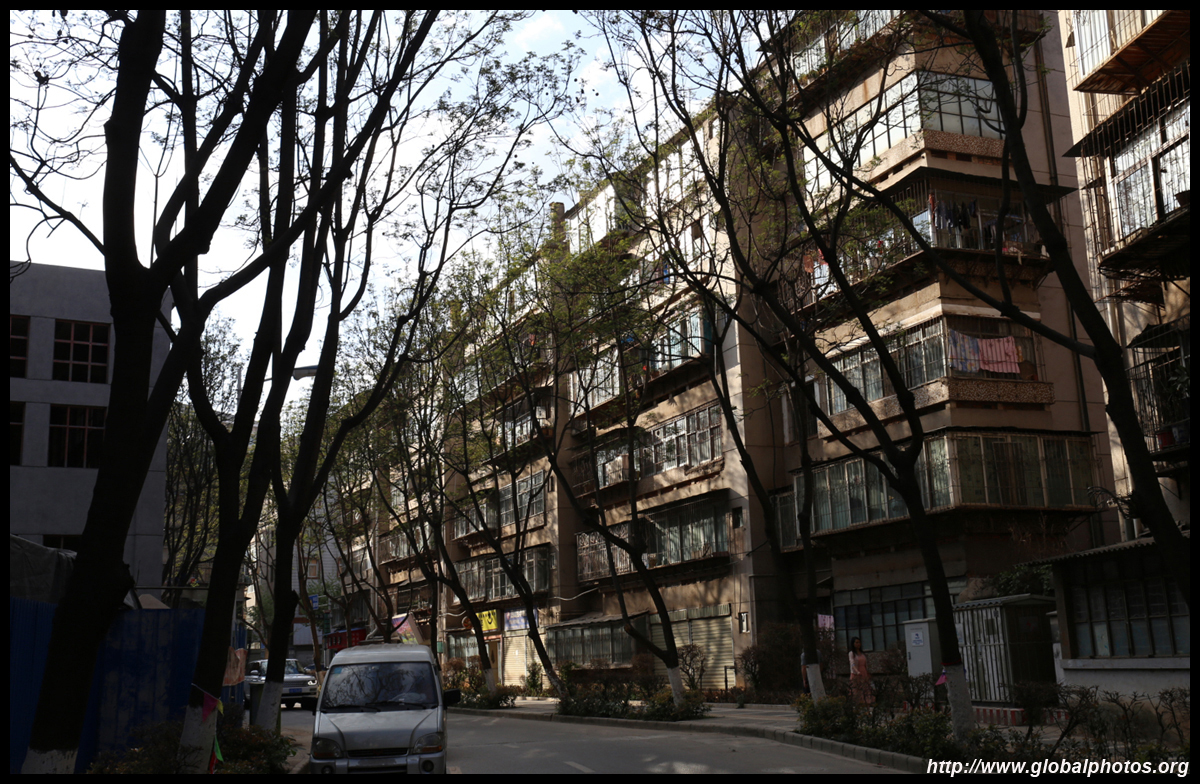 Rents are cheap. 500 square feet can be had for 1200 yuan a month.
For those who can afford more than 1200 yuan a month for rent, these highrises may offer better alternatives.
The Sofitel is not located near the railway station, and stands out a bit odd in an otherwise local residential neighbourhood.
Who wants a vase for your home?
Neighbourhoods such as these are prime targets for redevelopment.
Kunming seems far away from the coast but nevertheless there are underground bunkers just in case the Cold War flares up again.
The side streets near Yunnan University are bursting with market activity from groceries, bubble tea, to a cheap prepared meal.
Share the free neighbourhood newspaper at one of these sheltered stands.
The southern part of the city are newly-built for the masses.
These police guard posts are a bit outdated now that there are traffic lights.
The yellow train station has now been changed into a museum.
The metro network is still a work in progress. The line from the airport is being extended into the city so the route map will look very different soon.
In the meantime, residents rely on buses to get around. There are quite a lot of double deckers plying city streets.
Chinese cities boast lively street markets. At night, streets transform into night markets featuring all sorts of foods prepared in many different ways.