Shilin Stone Forest is a popular day trip from Kunming with frequent buses departing from the eastern bus station. Getting there is relatively easy enough as the buses are geared towards tourists and it stopped right at the door. Alternatively, it is possible to join a local tour if you have a Chinese mobile number but that would also include shopping stops, albeit it also includes time at nearby caves which otherwise wouldn't be possible DIY. I would recommend DIY to allow ample time to comfortably walk around the park and enjoy the sights.
The Stone Forest consists of 350 square km of karst rocks that are over 270 million years old. With the hefty admission, the park now has paved trails and staircases to enhance the viewing experience. It first became a park in 1931, and got elevated to national status in 1982, then to a UNESCO geopark in 2004.
From the entrance, it is a long walk to the actual sights, or you can pay for an electric cart to drive you around.
The park's beauty was disrupted by loudspeakers selling various goods and the tour groups wandering about.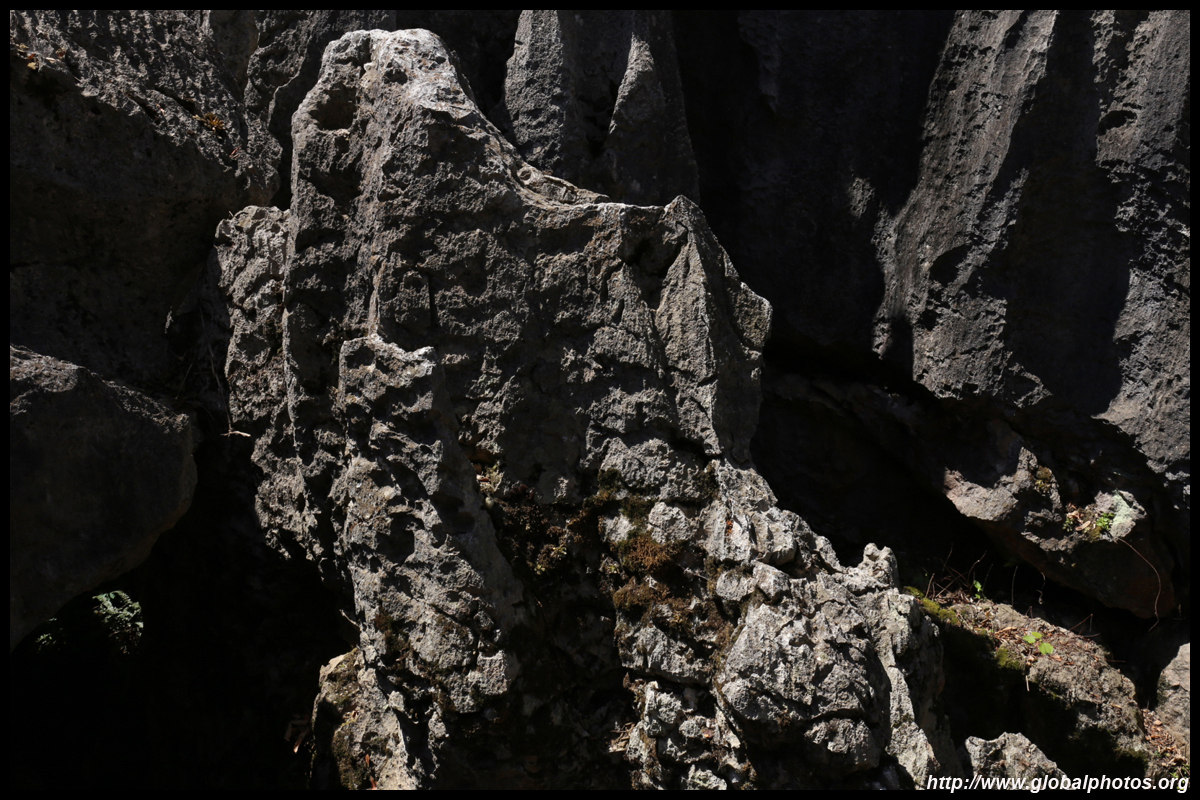 The area was once covered by sea, which deposited calciferous shells that became limestone and dolomite. Weathered through time, the Stone Forest was born.
This area is home to the Yi monority group and have a history here of over 2000 years.