Las Vegas' gambling industry started on Fremont Street in the early 1900s. Gambling was legalized in Nevada in 1931 and the casinos originally opened shop here with plenty of neon signs and glitter. When the focus moved to the Strip, downtown saw a dramatic decline, becoming run-down by the 80s. The government stepped in in 1994 with a $70 million revitalization project.
Main Street Station opened in 1991 although the building looks like a late 19th century structure. Inside, the look is classy with mahogany cabinets, railroad benches, and a small exhibit of old gambling devices.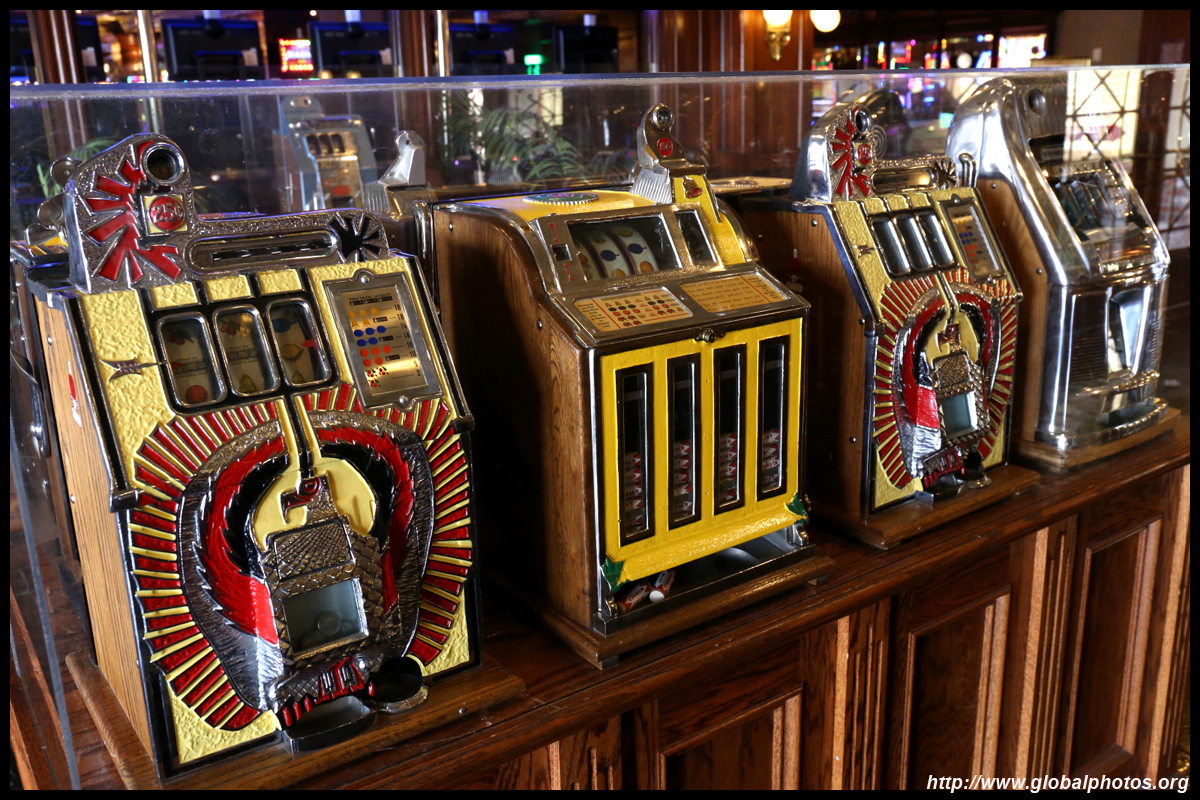 The Golden Nugget has a 27kg gold nugget on display in seemingly benign security.
Outside, a huge electronic display on top of the street lights up at night into a brilliant show. This part of town is a bit more rowdy with a whole host of weird and quirky street acts. The area's revitalization has worked well, with enormous traffic at night and plenty of casino restaurants offering great deals.
As part of downtown's revitalization, the Fremont East District received $5.5 million to improve its streetscapes, and now is a vibrant tourist destination with shops, cafes, and restaurants.
The El Cortez Hotel was built in 1941. Today's exterior looks new, which reflects its 2005 renovation, albeit preserving its historic character.
The Downtown Container Park opened in 2013 as a shopping and dining attraction for small businesses.