The village of Kensington was once famous for its clean country air. It attracted royalty to settle here when William III and Mary II chose this location for their retreat in the late 17th century. After the Underground station opened in 1868, developers flocked here to build fancy homes and a busy shopping area emerged around High Street.
Construction of the Barkers building started in the 1930s and stopped during World War II, only to complete during the 1950s. The department store has closed and there are plans to redevelop the site although other retailers currently occupy the space. Unfortunately, the rooftop garden has also closed.
As the area grew during the 18th and 19th centuries, there was a need to expand and rebuild St. Mary Abbots. The current building is a reconstruction on the same site that was commissioned in 1868 and consecrated in 1872, with the spire and tower coming over 7 years later.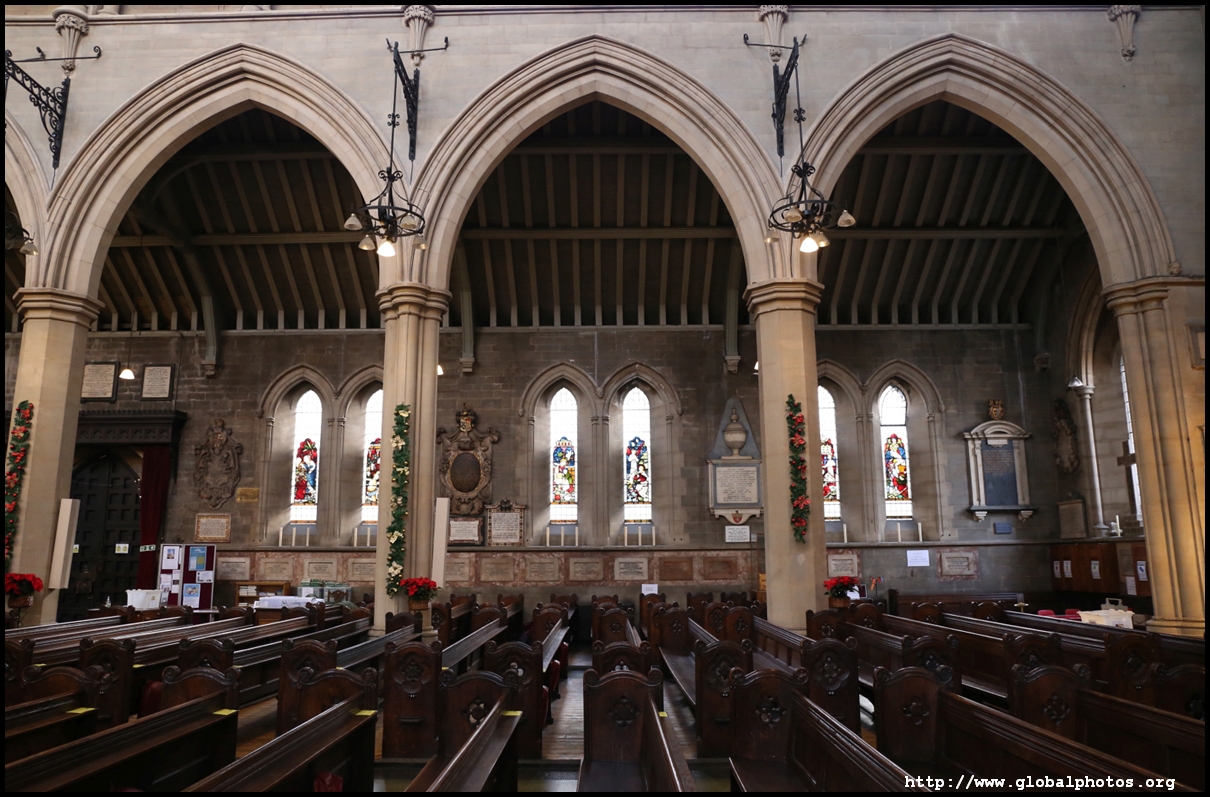 Located south of the former department store, Kensington Square was laid out in the 1680s. After Kensington Palace was built, this became an important location, and the bohemians followed.
Neighbouring streets have the typical majestic rowhouses with a few museums tucked here and there.
As I walked along Addison Road towards Notting Hill, I noticed Debenham House, which unfortunately is not open to the public. It was built for the department store family of the same name with peacock blue and emerald green tiles and bricks.