The Thames Path stretches 79.5 miles along both sides of the river in London, passing through a number of key attractions such as Parliament, Canary Wharf, and the Thames Barrier. In this section, I walked along the South Bank from Putney to the Battersea Railway Bridge.
This section is mostly residential with many relatively new developments along the riverfront. It is quite serene although there are a few disruptions where I had to detour away from the river briefly.
The original Putney Bridge was made of wood with 26 arches that was built in 1729, the second such crossing over the Thames in London after London Bridge. Churches line both sides of the bridge - St. Mary's and All Saints.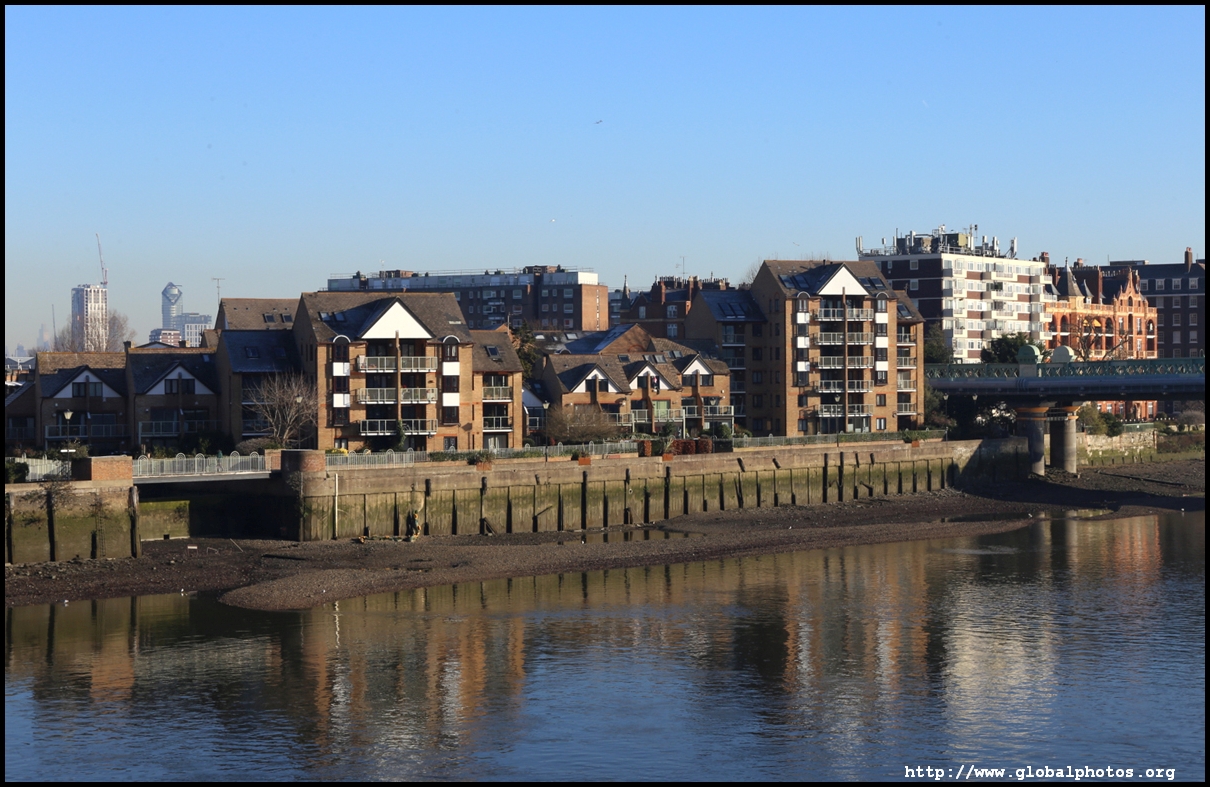 Riverside Quarter has its own ferry pier with regular commuter service along the Thames.
At the end of the development, I veered inland cross the River Wandle and skirt around the refuse and recycling centre.
With residential redevelopments ahead, I returned back to the Thames at Riverside West.
More newer residential buildings await on the other side of Wandsworth Bridge. The taller building is the Ascensis Tower.
There are many residential buildings here but they are mostly short with only a few tall ones every now and then. The riverside paths are nicely-built and really enhance the neighbourhood.
Plantation Wharf was built in the 1980s and made the headlines in 2021 because streets and buildings were named after goods that were part of the slave trade, such as "Cotton Row".
The next interruption is signposted and skirts around a hotel and heliport.
The area around Oyster Wharf was once used to deliver coal to the Gove Power Station. It has been redeveloped into residences and offices. Houseboats can pay rent to the Port of London Authority to park at the jetty.
The especially tall 28-storey Lombard Wharf has 134 apartments ranging from 1 to 3 bedrooms.
The chimneys in the distance belong to the Lots Road Power station, dubbed the Chelsea Monster. It used coal, then oil to power the London Underground until 2002.
With the early winter sunset approaching, I decided to end the walking tour at Vicarage Gardens just past the railway bridge and continue to Chelsea by bus.