Medellin's temperate climate makes it a nice place for a walking tour of the city. Home to 3 million people, I would recommend joining a local tour to get your bearings and gain confidence in venturing out. The city has come a long way from the Pablo Escobar days and is now generally safe in the major tourist areas.
Near Alpujarra metro station is the government office and the Monumento a la Raza, which tells the story of Antioquia.
These large squares tend to look a bit cold and desolate.
Medellin's revival is starting to show up in the skyline.
Across the street, Parque de las Luces has a striking assembly of poles, fronted by a large library. It is far more warm and inviting. As part of the city's rebirth, libraries have been built throughout the city, and also in the poorer neighbourhoods, to let knowledge bring people out of poverty.
These enterprising entrepreneurs are not as aggressive and annoying as in other cities. A polite no is enough to send them away. It's a win-win.
Nearby streets are bustling with activity. Medellin was believed to have been founded in the early 17th century, and grew as the coffee industry boomed. However, the really old historical buildings are a bit hard to come by.
Palacio Nacional was built in 1925 but has been repurposed into a shopping centre, but more aimed towards lower-end goods.
Colombians are friendly to tourists. If you order your drink nicely say good day and please, then you pay the least.
Iglesia de la Veracruz's white walls date back to the early 19th century when European immigrants paid for its construction.
Fernando Botero donated a number of his works to the city, which are prominently displayed in this part of the city. His figures show unusually large depictions of the human figure. While locals frown upon the Escobar tours as they want to forget those dark days, they want to focus the attention to this artist as a home-grown superstar instead.
For more Botero, the Museo de Antioquia has over 100 of his works on display.
The Palacio De La Cultura Rafael Uribe Uribe is a Gothic Revival building designed by a Belgian architect that was never completed. Originally hosting the Governor, it became an exhibition venue in 1987.
Crowds have gathered at the Parque de Berrio enjoying the various performances.
Across from the park is a grand church, but the alley next to it is full of sins, including many pornography sellers.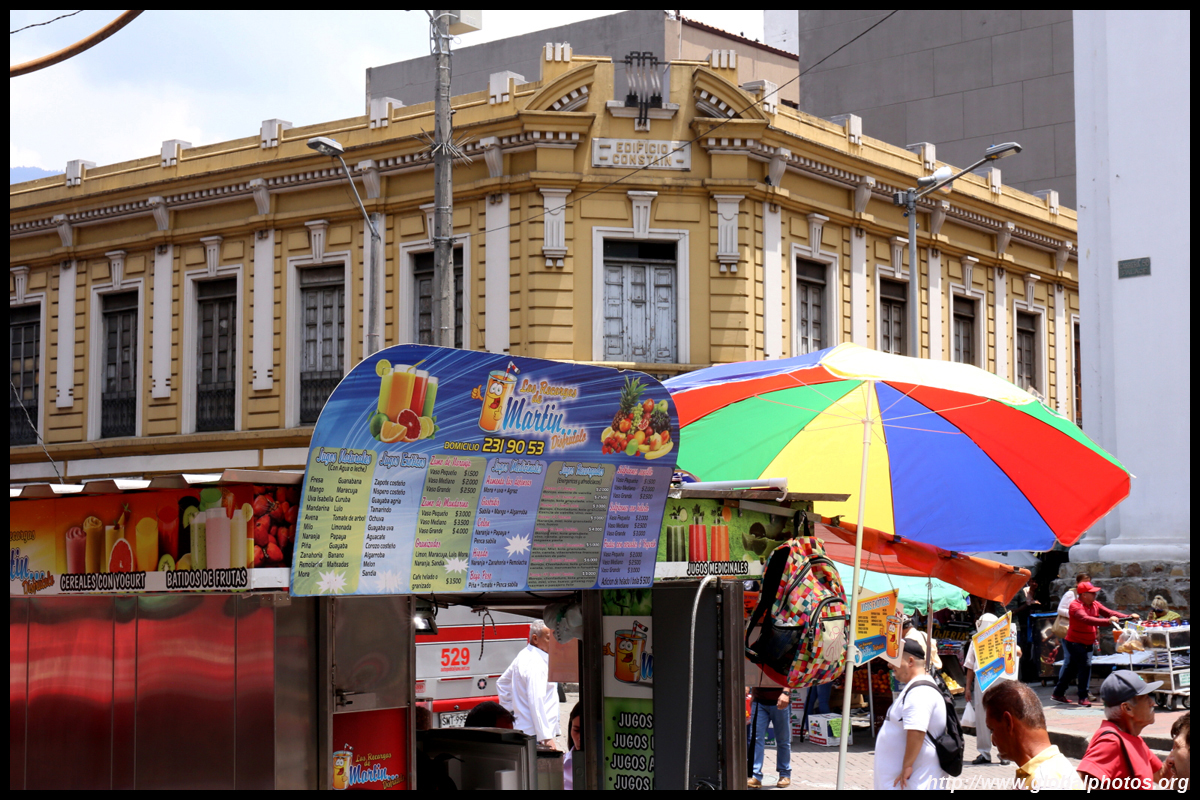 Built in 1995, the metro is a symbol of hope and pride for residents, so it is very difficult to find a speck of garbage or graffiti anywhere.