Rent a car and drive up to Ancient Thera. The road uphill winds quite a lot so go slow and watch for opposing traffic!
Alternatively, go uphill in style on an animal's back.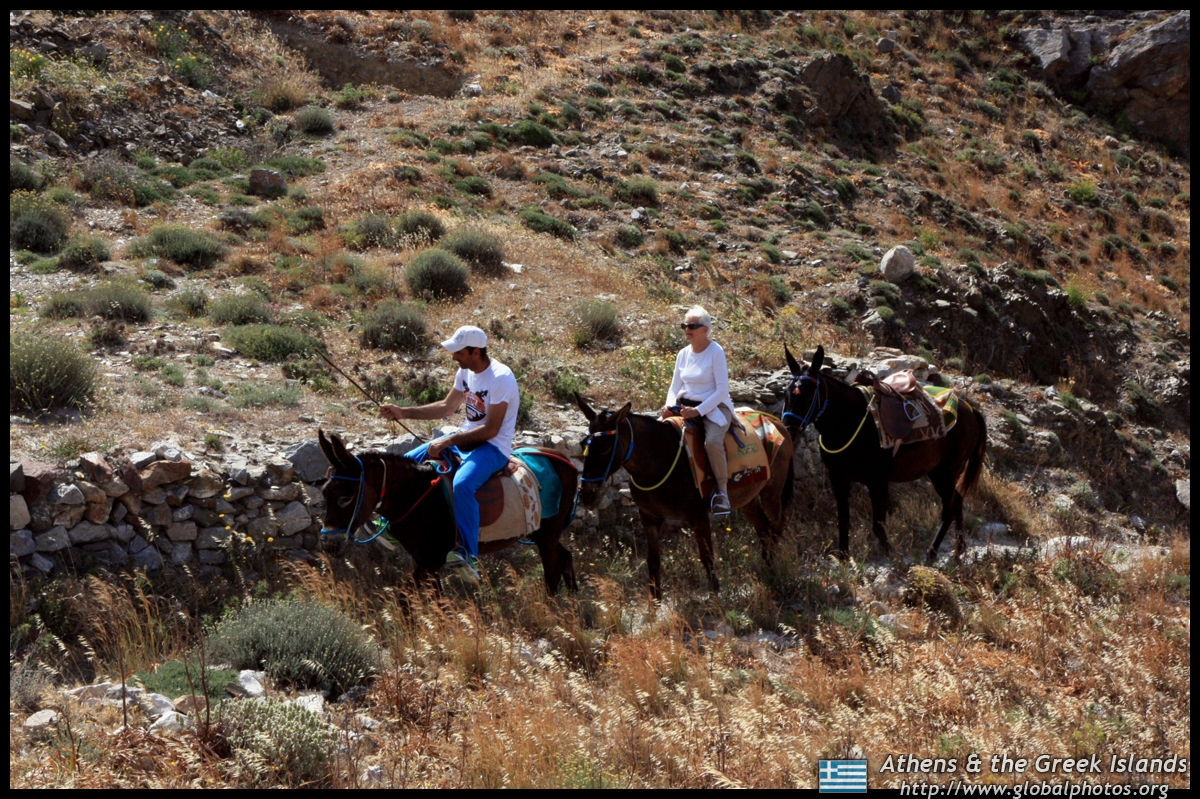 After passing the ticket check, it is a long walk further uphill to reach the ruins of an ancient city. The views are spectacular - you can even see planes take off from the local airport beneath you, and ocean surrounds you on 3 sides.
Pyrgos Kallisis also commands a great view of Santorini. It is slightly touristy with a key attraction but the crowds are manageable. Some shops line the narrow streets and the brilliant sunshine bounce off the white and blue buildings nicely.
Fira is visible in the distance, perched above the cliff overlooking the ocean.
Try out some local dishes, such as eggplant, tomatoes, and very sweet desserts.
It is quite easy to drive around the island. There isn't too much traffic and the roads are easy to navigate. I didn't see police anywhere but you wouldn't want to speed through the lovely scenery.
Heading south, the red beach near Akrotiri extends up the hillsides. It was still a bit too cold to swim in these waters though.
This lonely lighthouse at the southwestern tip of Santorini is a great place to see the caldera and also the sunset.
Sunsets are incredible everywhere.
You can take a donkey down to the caldera to the ferries, or the cable car, or via a long staircase.
Ferries take visitors on half day trips to Nea Kameni, a volcanic island just off Santorini. On the way, you can appreciate Fira's spectacular and perilous geographic setting.
Life continues to thrive on the barren landscape. Volcanic remnants are actually very nutritious.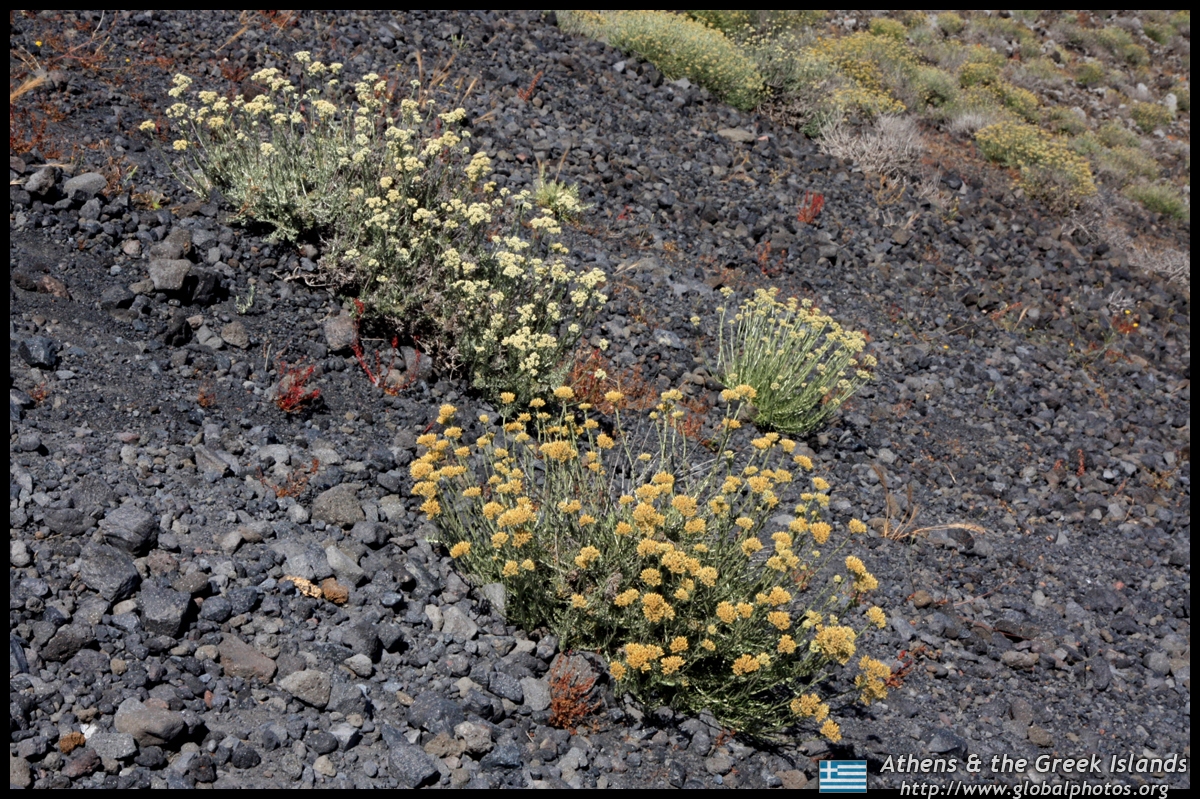 Yet, our intervention is quite evident.
This is a popular day trip option, and the island is now overrun by tourists.
Seems like every guidebook tells you to walk from Fira to Oia, which takes about 3 hours. Initially, it's a comfortable walk with lots of great views.
Imagine living in a hotel overlooking the ocean, and swimming above the ocean.
After 2 hours, you are in the middle of nowhere and there is still a lot of wilderness with Oia far far away.
Endurance is key. The last 2 hours is full of uphill steps and downhill falls. You will be hungry and hoping to find the main road and catch the bus for the rest of the way.
You will arrive in Oia just in time for another spectacular sunset.
Good morning Oia! The tourists arrive quite early in their coach convoys, so you need to beat them by an hour at least.
Every few steps, you will come across a new and unique vista with beautiful white houses set against a blue sky and ocean.
This place is like a magical painting.