Dubai
I wasn't alive to witness the New Year countdown in person in front of the Burj Khalifa, but I climbed it on New Year's Day!
In this barren land, natural water sources are scarce. Water looks especially beautiful in the desert.
The 124th floor doesn't appear to be that high up.
The skyscraper developments are quite staggering. There is a huge wall of them along Sheikh Zayed Road.
From the metro, the linear nature of the skyline can be better appreciated. Lucky I got a spot at the back window.
The locals have adapted their homes to survive the heat, including special wind towers that draw breezes in so people can get a decent night's sleep.
There are a couple of traditional courtyard houses on display to showcase life and architecture in this emirate.
I had forgotten Dubai faces the ocean, and thus had plenty of fresh seafood.
The dhows are a major form of cargo transport throughout the Middle East, and Dubai is a major shipping centre in the region. Plenty of cargo await being loaded and sent to their final destination.
Traditional markets offer plenty of sights and smells to the curious visitor.
Dubai is the place to clean out your wallet. You can't even get past this spot without a reservation.
Inside, the food is great but costs an arm and a leg.
However, the price is worth it to see this :
Abu Dhabi
Sheikh Zayed Grand Mosque is huge, and is the largest in the world outside Saudi Arabia. It's not historical at all, having opened in 2008, but the sheer scale and lavish interiors are well-worth a visit.
It's hard to describe the interior's beauty.
Like Dubai, there is plenty of construction activity happening.
I quite admire the number of museums and attractions that showcase local life. The Heritage Village is quite interesting.
Xian
Thanks to a new route and my air miles, I redeemed a free ticket to Xian for the Easter break. The city's walls date from the Ming dynasty. Well-preserved and intact, it can easily accomodate both cyclists and pedestrians.
Xian was the imperial capital for a thousand years, but a lot of it is long gone. Much of what can be seen today come from the more recent Ming Dynasty, such as the Drum Tower.
Capture the revolutionary spirit with these thin metal cups. Pay 10 yuan.
Built during the Tang dynasty in the 8th century, the Small Wild Goose Pagoda originally had 15 stories but a subsequent earthquake in the 16th century destroyed the top.
I didn't expect the cherry blossoms to bloom so beautifully here.
There are plenty of street food options here at night. The problem is whether you think it is sanitary enough to give them a try?
The Qin Dynasty was famous for its notoriously brutal ruler. This burial army showcases the insanity quite well.
Burial objects were also popular during other dynasties. These more modest figurines were found in a Han Dynasty tomb near the airport.
These emissaries from foreign lands reflected the Tang Dynasty's might. The Silk Road flourished during this period. Too bad a lot of the heads got chopped off and did not survive the test of time.
Xian's historical significance warrants a fairly long stay. 2 days is not enough to appreciate the various dynasties that called capital here.
Shanghai
Shanghai Tower is a 632m skyscraper now under construction in Pudong's Lujiazui, Shanghai's new financial district. It will be the tallest building in China when complete in 2014 and host the highest open-air observation deck in the world.
It's great to have status with the hotel chains. I have no complaints waking up to this.
Shanghai's historic areas are fast disappearing, so I was quite busy roaming around photographing what is left.
I also made a trek by local tour to Zhouzhuang, the most overrun water town in the region. The tour consists of return bus and the admission into the water town, and you're free to explore for a few hours.
Bali
A large group of my friends descended on Bali for a crazy party. We did have time to do some sightseeing though. With ample tropical moisture, Bali farmers can squeeze 2 rice crops a year. The lush climate is quite evident in the colours.
Having eaten rice most of my life, this was my first time wallowing around in a rice paddy.
The buildings are decorated intricately and show an interesting Hindu influence.
Brave souls are not afraid of the ocean and enjoy soaking their feet.
Tanah Lot was founded in the 16th century and sits on the island just offshore.
Nanjing
The arrival of CRH G trains have made Nanjing accessible as a day trip from Shanghai. While most Ming Dynasty emperors are buried in Beijing, the first one is actually buried here.
Dr. Sun Yat-sen died in Beijing in 1925, and wanted to be buried in Nanjing. His mausoleum is perched on the hillsides near Ming Xiaoling, and can be reached after an ascent of 392 steps. Completed in 1929, it is now a must-see attraction in Nanjing, attracting hordes of tour groups that make the visit quite daunting.
Qinhuai is the lifeblood of old Nanjing, and is now a major tourist area, with sightseeing boats, temples, and gardens clustered around it.
Thick walls defended this old capital of yesteryear.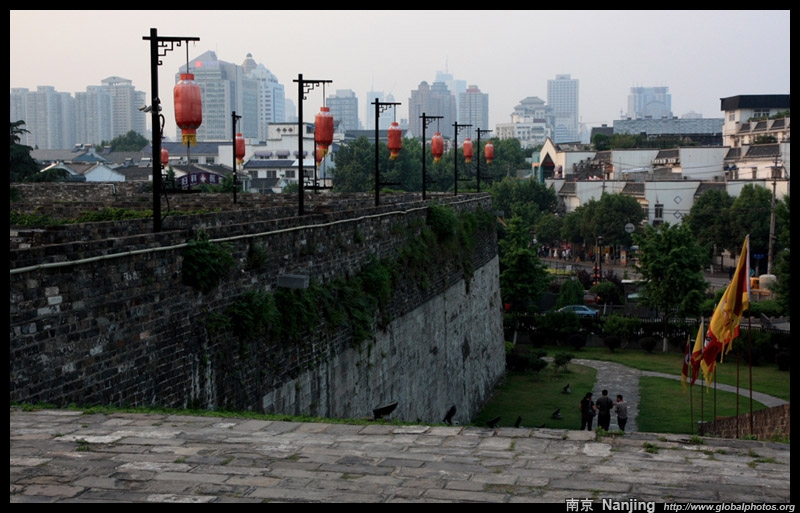 Okinawa
Unlike the rest of Japan that I've visited in the past year, large crowds and city life don't associate with Okinawa. Instead, this is a tropical paradise where visitors come to enjoy nature and have a great time. Being a major American military base, with its fair share of rapes by soldiers every now and then, there is something in the stores to make them feel at home.
I love these ramen holes in the wall. Buy a ticket at the machine, and you will be served - bar-style.
Fresh raw fish is not very expensive if you know where to look. I enjoyed a great breakfast at the local market.
This is also a great place to enjoy the outdoors.
A car is a must for touring the island. The distances are not particularly long, and the drives were pleasant. At this particular UNESCO World Heritage site, the view was breath-taking.
Being a major battleground during World War II, the reality is much of the island's historic sites were wiped out and had to be rebuilt.
Food is always high on the agenda when visiting Japan. Raw fish was not enough. I browsed around to see what else I could take home or consume right away.