The 2nd half of 2015 was particularly exciting because of a surprise trip which I had not originally planned.
Tokyo
Tokyo is not the dense urban jungle that it may seem to be. A short subway ride away is a traditional shopping street of lowrises and cheap food.
Japan is a land of cuteness. Even batteries have been infected.
With the yen being so cheap, I headed to the drug store to stock up on necessity items that are far cheaper than in Hong Kong.
Japan is a land of vending machines. But this super-sized one seemed odd.
Nikko
Nikko is a great day trip out of Tokyo, but even better with an overnight stay. The temples here look very different from the other Japanese ones, with much more detail craftsmanship.
Nikko's mountains would be nice if the weather was good. The waterfalls were only audible and not at all visible with thick fog hovering deep into the morning.
While the weather disappointed, the food was superb. You can eat this facing the river.
On a more positive note, the cloudy skies seem to make the green look better.
Mumbai
Rainy season luckily did not materialize for most of my stay. Still, I opted to enjoy the hotel facilities and did not venture out to explore this time. I did an extensive walking tour of south Mumbai and took to the rails last year already, so this was not the surprise trip.
I opted for a vegetarian mix, one of my favourite Indian foods.
Construction workers wash themselves at the end of their shift in this giant pool. They live a hard life.
Yet, despite all the infrastructure woes, the new international terminal is an impressive success story.
Singapore
Poor people are not necessarily shunned here. This public housing estate has a great view of the skyline and a wonderful rooftop garden to enjoy it.
Meanwhile, historical lowrises get a new coat of paint and can still function with street-level retail or eateries.
A new financial district is under development on newly reclaimed lands. I went up the Sands for a view. The food wasn't particularly spectacular but the views made up for it.
Yeosu
Many islands surround this beautiful seaside city. It is not a popular destination for international tourists but plenty of domestic visitors were on the ferry to the main visiting point on Geomundo.
Geomundo is a fishing village, and the locals were busy drying their fish products during the day.
These ocean views are greatly under-used.
A daily cruise departs from Geomundo towards Baekdo, a set of rocky islets that are uninhabited and not even possible to land on. So the cruise boat circled them while the guide talked about them in Korean.
North Korea
I looked forward to this trip with nervousness and excitement. They don't tell you whether the visa is granted. They didn't even take my passport, but a copy was fine. When the tourist visa card arrived at Shenyang airport, I finally realized I was heading to Pyongyang.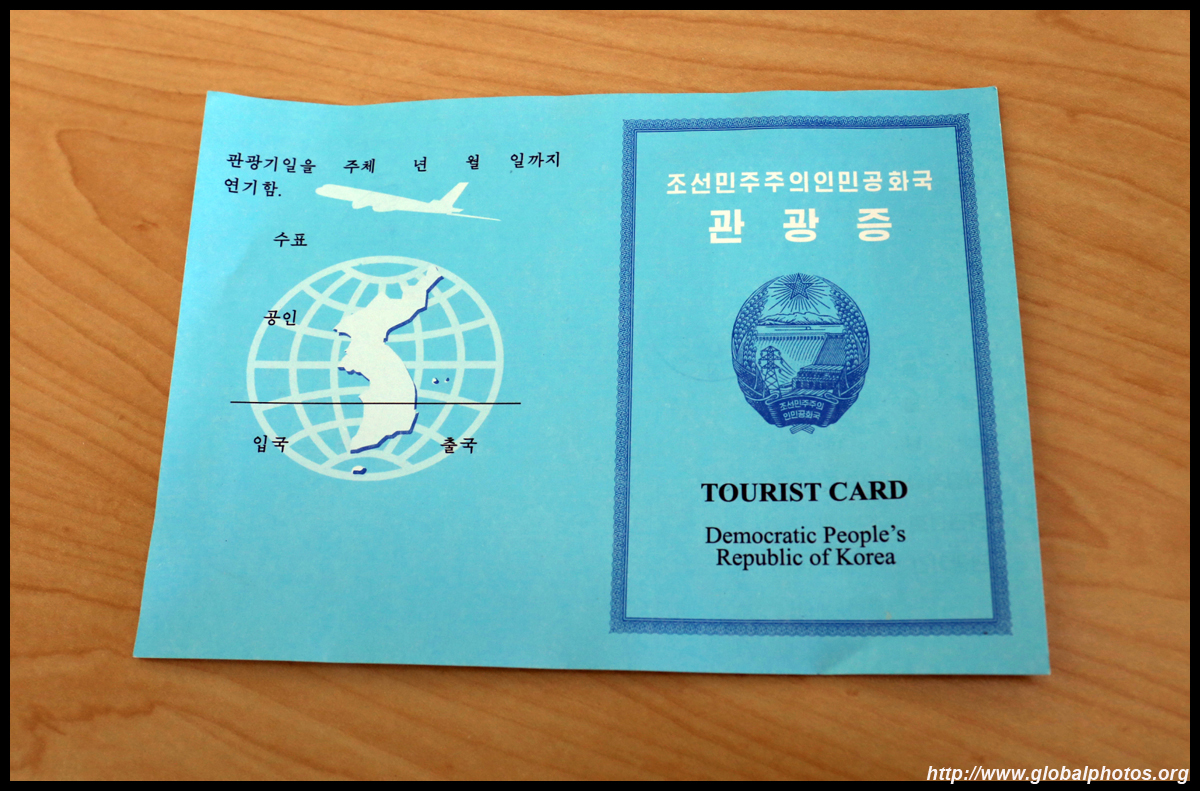 They didn't mind I had a South Korea stamp on my passport just a few days earlier. Customs was a surprising breeze and the agent kindly asked in Mandarin what was in my electronic device.
Seeing statues and paintings of their 2 great leaders would be a norm for the next few days. Flowers are available at each of these stops for you to buy and present at the monument.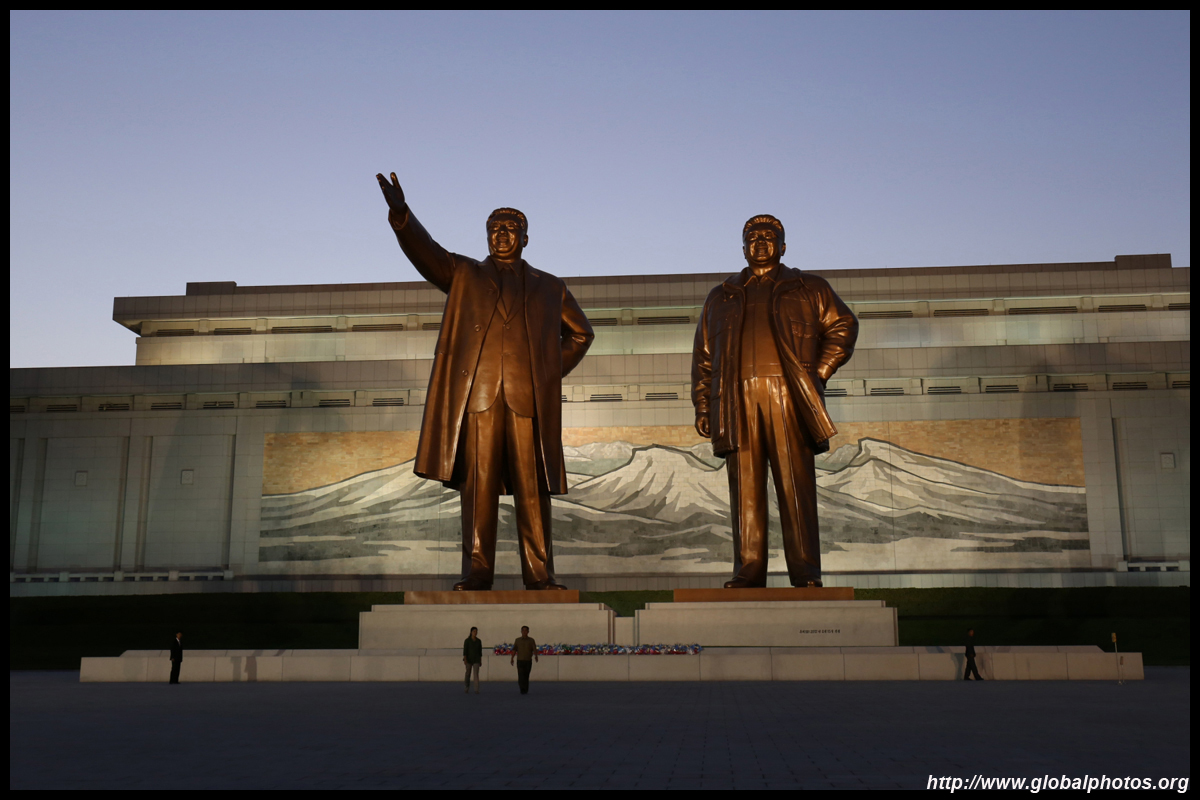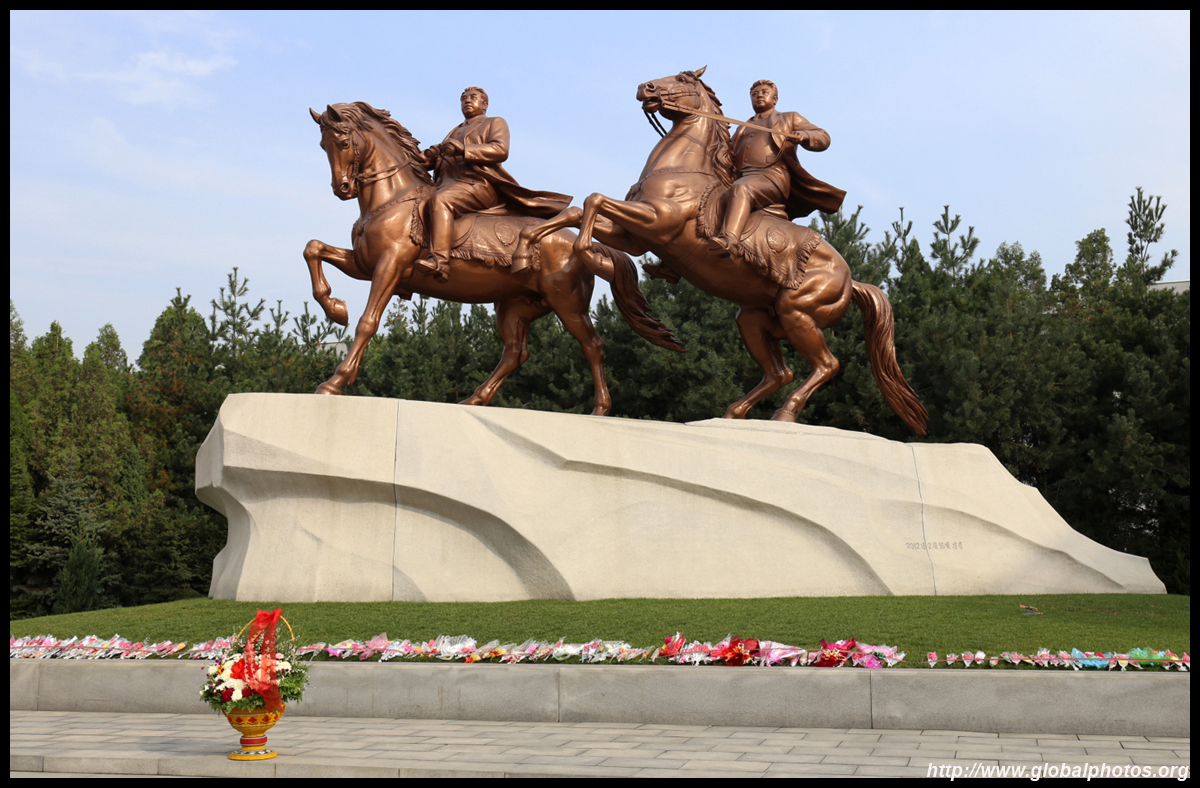 These don't look like cardboard buildings, and the people on the street seemed real enough.
There was no shortage of grand monuments around the city, including this victory arch that is taller than its Parisian counterpart.
The buses were not old and many were bursting with passengers. I encountered a few traffic jams in the city but once outside, there was barely another car for miles.
The trains were a bit older but very well kept. There was as much garbage strewn as there were ads.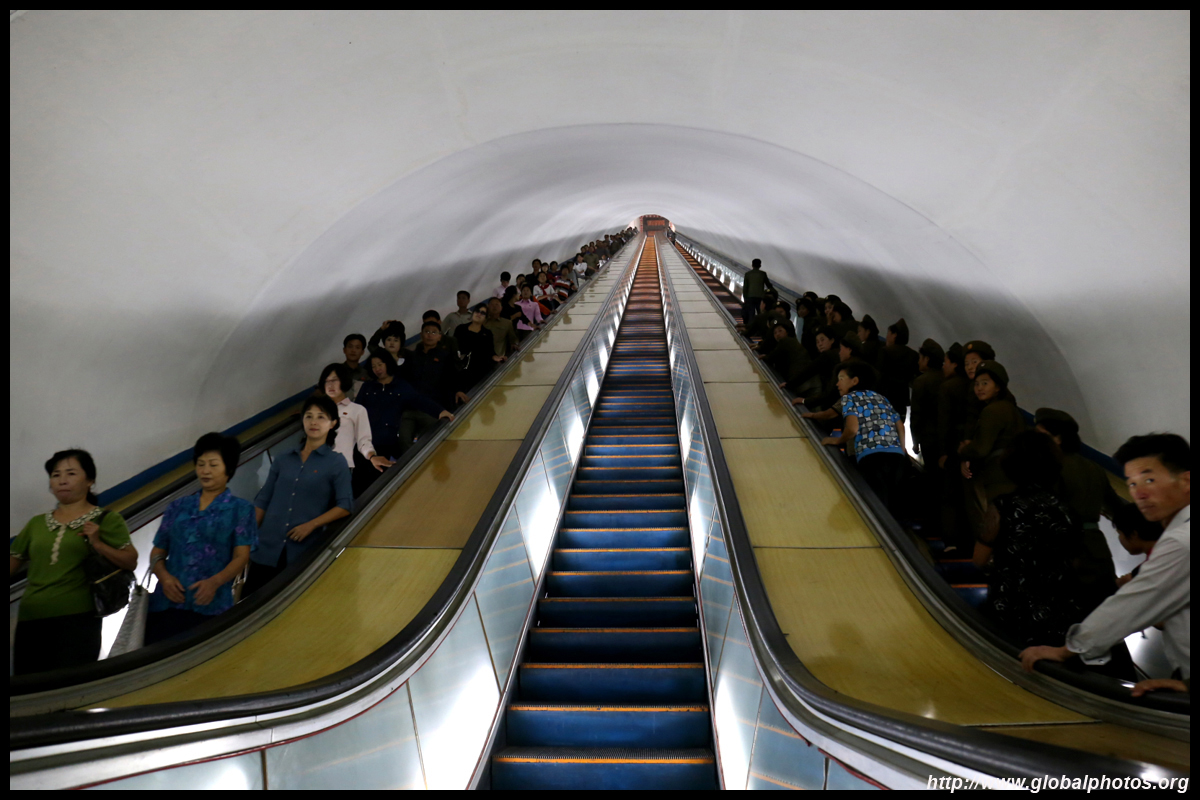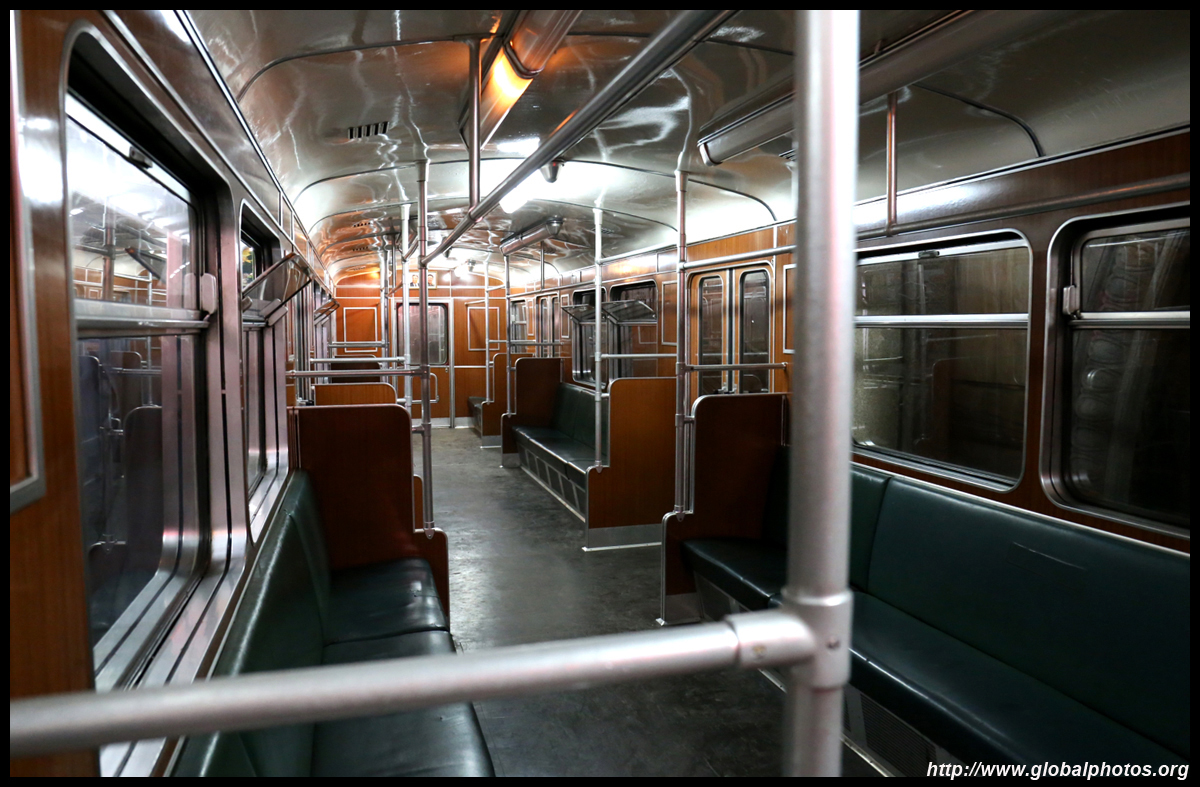 Workers, rise up and long live the revolution!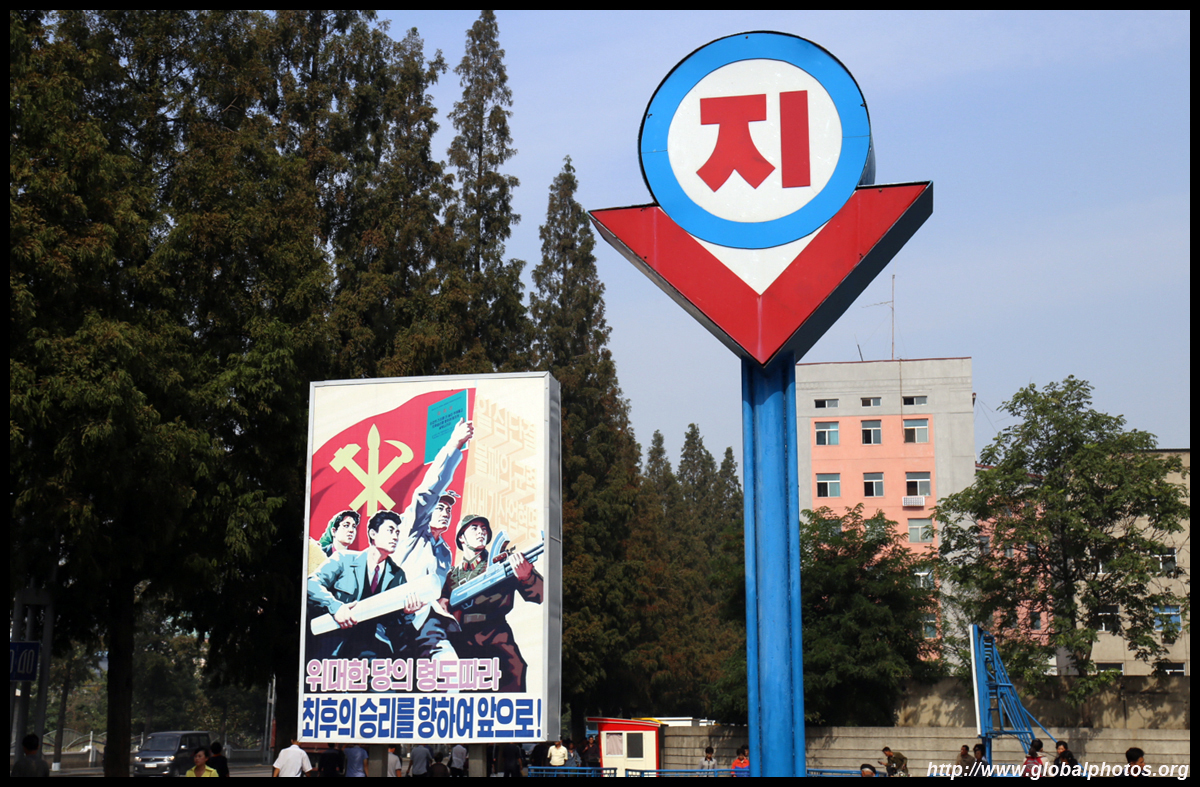 You won't find ads for products anywhere. This is the best commercial-free program ever possible. You also won't get a Coke or a Sprite like in every other boring city.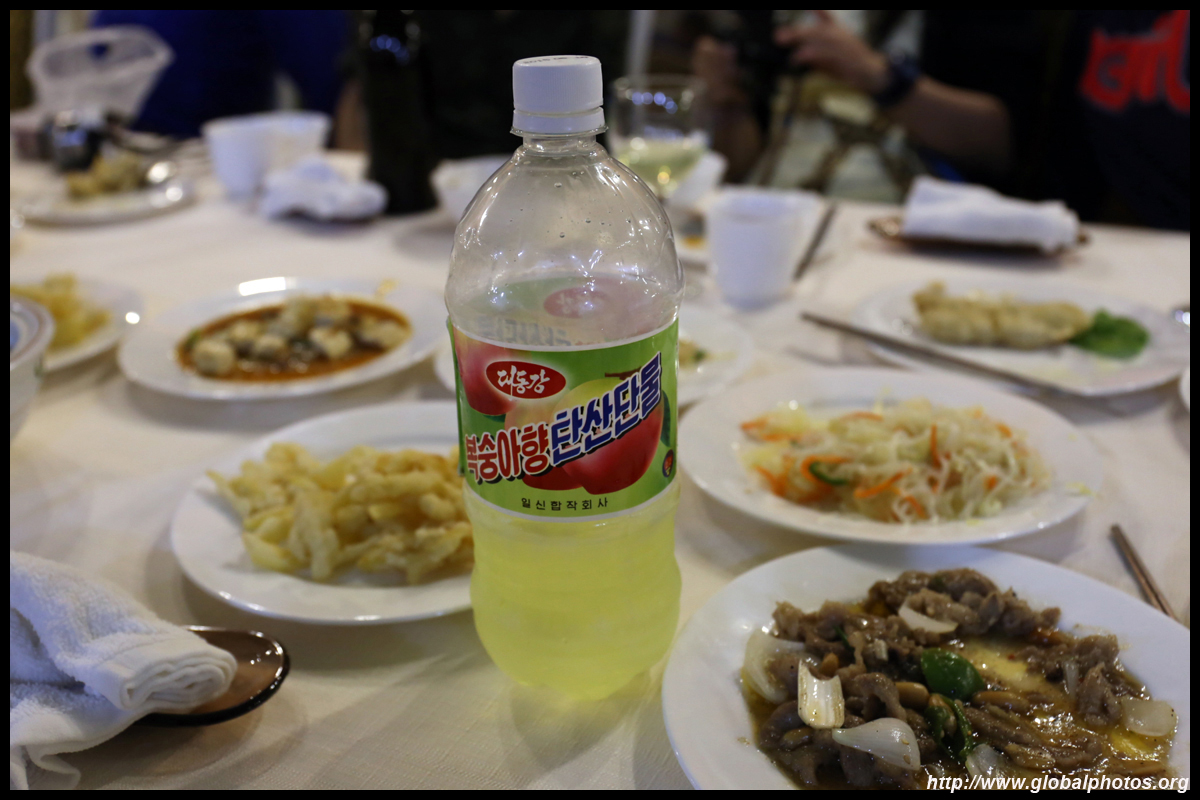 Contrary to your perceptions, it is possible to head outside after the tour ends. One of the guides came along but did not closely supervise what we were doing, and left us to take photos as we wanted.
But you will get a dose of American imperialism from their perspective. Remnants from the war are on display in their museums, which are actually very impressive. If only we were given more time to explore the exhibits ...
Earlier in the year, tensions kept tour groups out of Panmunjom. I have tried to book a trip from the South Korean side before but never ended up at this spot. We were free to roam around behind the border and take as many photos as we pleased. Contrast that to the other side, where even photographing towards the North would have been provocative.
Inside the discussion building, Samsung air-conditioners power up.
Osaka
Osaka is a nice place to spend a long weekend after an intense trip to North Korea. I have been here a few times before, but there were bits and pieces that I haven't covered in the past that I wanted to check off my list. Koyasan is a religious sanctuary up in the mountains. You take 2 trains, a cable car, and a bus to reach it.
You've got statues for everything, even the cosmetic god.
At first I planned for half a day here, but there are so many temples to see so you need a full day to see most of it.
Shikoku
Off the tyical tourist trek, Shikoku had some natural beauty but I was in general disappointed with its offering. The island wasn't big but a car is necessary and the tolls killed my wallet.
A bit odd to see a chair lift next to a proper cable car side-by-side.
Every major town seems to have a sort of castle - whether original or rebuilt after the war.
I came a bit early for fall foliage, but it was November already.
If you want to sustain your fertility, visit this bizarre shrine. That's not why I'm here though.
I wasn't here to do the long temple pilgrimmage, but I managed to see a bunch of these. This one along the hillside was worth the climb.
Japan is an incredibly clean place. They can even put cushions on a public bench and they stay there plus stay clean.
Japan is also a land of cuteness. The trains are nicely decorated as well.
This is no longer an expensive country thanks to a massive devaluation over the past few years. With an almost 40% savings, food becomes very affordable.
This vine bridge is quite interesting, although it is not historic despite its use for a number of years. Many tourists were braving its huge gaps where shoes can easily fall off and tumble to a watery end below.
You missed the last bus. No need for automation here.
Kyushu
Talk about unpredictable weather! The Sagiridai Over Look offers a wonderful view of Yufuin and its mountain landscape. While it was sunny here, nearby Beppu was under thick clouds.
The fall colours were far better here!
Christmas Markets in Germany
Germany is surprisingly a fairly cheap place to visit even during Christmas market season. The sun goes down early but you can still enjoy an early evening of delicious foods and interesting crafts. Nuremberg was the largest one that I visited. The gingerbread cookies and small sausages were so good!
Regensburg is a day trip destination and their market is considerably smaller. Nevertheless, you get the typical fare, such as hot wine.
At this time of year, it is also appropriate to visit a church or two. Rothenburg ob der Tauber is a quaint little town of narrow cobblestone streets that scream authentic medieval.
Sausages ... must be a national dish!
Destroyed in WW2, there was a plan to leave Würzburg in ruins as a reminder of the war. But the old town was ultimately rebuilt.
Some of the reconstructions look a bit ... unreal.
More Christmas markets in both big and small cities.
A nice pizza gift, isn't it?
What a great 2015!