Toronto - Vancouver
1 July

UP Express is the new train that serves primarily downtown and West End residents. For the rest of the city, which is huge, there used to be minimal public transport options to get to the airport unless you make the long subway trip to Kipling for the airport bus. GO Transit now runs express buses to Pearson from both North York and Richmond Hill Centre, although frequencies are not good, and they drop passengers off at the arrivals level, not departures.
Enjoy Canada Day with a long line to check in.
In this part of the world, the term "trusted traveller" comes up and they get a dedicated and faster line. I think it's an awful term to use. Are the others untrustable criminals?
Arrivals and departures share the same space once air-side so it gets crowded in here.
A big glob of people emerged and I realized it was my gate, thanks to zonal boarding. It seems this system still doesn't work even for a narrowbody load of passengers.
My experience from flying front row in Asia is more leg room, hence more comfort. Unfortunately, the A321 is configured differently and not only is legroom the same as other seats, there are only 2 personal televisions for the 3 seats as the row ahead is a set of double Business Class seats only.
As we pushed back for departure, I spotted a 787 in the new livery - actually, they decided to re-use the old colours.
I liked the old livery, with its unique bright colours that no other airline seems to use.
Taking off into my 4.5 hour flight, I could see plenty of bad urban planning - the city sprawls out with so many lowrise houses. Good luck running any good public transit service through here.
Meals are not free on this long transcontinental flight, although simple drinks are complimentary. Prices were fairly reasonable compared to the airport or the low-cost carriers I have flown in Asia. A simple chicken noodle soup was only $3 while a mango chicken meal with snack was around $13.
The Prairies looked lush and fertile on this summer's day.
It was sunny over the Rockies today!
The skies looked lovely as we approached Vancouver.
Vancouver's suburbs are just as lowrise, although the natural setting is much better.
A Canadian flag has been "painted" on Stanley Park to celebrate the birth of the country.
Vancouver - Hong Kong
2 July

With the summer peak travel season around the corner, I was surprised Premium Economy for this leg was not significantly more expensive than flying Economy. For such a long transpacific flight against the prevailing winds, I would need a bit more comfort. The high-density cattle class was not very appetizing at all.
There was no Priority check-in counter for Air Canada in the international departures area. I got some help and was redirected to the domestic check-in zone. Signs at Vancouver's airport were lacking and it was very confusing to find the right spot.
Then the less-than-shocking news is my flight has been delayed.
I was greeted at the door by a surly flight attendant who didn't do much of a greeting or directed me to the correct aisle. Premium Economy was in a 2-4-2 configuration, so we gained 1 extra seat of space shared amongst the 8 of us.
With a left window, I had spectacular views of Vancouver's skyline. We didn't loop around but continued heading east then turning left to head north, which provided wonderful views of the city all along.
The lunch had a salad plate with balsamic vinegar / olive oil sauce, a cold but decently-tasting roll, a big plate of BBQ sauce chicken, carb portion, and a tiramisu dessert. It was presented to look more Business Class than Economy, and lived up to its good looks.
A second meal was served as we flew over Russian airspace approaching Japan. This one was not plated and looked more like Economy Class fare.
Air Canada's IFE is nothing to boast about compared to the likes of Emirates or Cathay. Nevertheless, I was happy to see a selection of programming from Fairchild TV, the Canadian Chinese channel.
After 12 hours in the air, I wonder how the folks out back are faring as we descended into our destination. For a flight of this length, Premium Economy offers a good hard and soft product to make the trip more endurable at an affordable price.
Left windows can often yield a decent surprise as the journey comes to an end.
Hong Kong - Abu Dhabi
3 September

Switzerland would be my ultimate destination, but after Air Berlin announced bankruptcy proceedings, I thought it would be interesting to experience one of their flights before they close up for good. Their owner, Etihad, was offering a very competitive price to fly.
Etihad is by no means as good as Emirates, but they offer a perfectly acceptable experience for long-haul.
Abu Dhabi's airport is still a work-in-progress, and having to use a remote stand tonight, it was an annoying bus transfer into the terminal.
My nightmare would begin here. Although I had obtained my boarding pass for the Berlin flight already, it was cancelled as I was en route. In fact, many of their flights were suddenly cancelled for "operational reasons" even though they weren't planning to shut down for a few more weeks. Wary of the airline pulling something weird, I asked to be rerouted on Etihad metal, and ended up cancelling my Germany section of the trip altogether for a direct flight into Geneva 2 days later. I was told it was a long weekend in the UAE so the flights into Europe were packed. So now I have some extra time to see Abu Dhabi and Dubai in 40C weather.
To try to compete with Emirates, Etihad offers a shuttle service for their passengers to/from Dubai. They also have a check-in terminal in Dubai so you can drop off your bags and collect your boarding passes before getting on the bus. It was a nicer bus than the typical intercity services. You can book a seat online with your booking ID, and the system will automatically calculate which scheduled departure you should take. I wanted to head back a bit earlier, so had to wait on standby.
Abu Dhabi - Geneva
6 September

Apparently, photos of the check-in area at Terminal 3 are not allowed, I was told.
No issues air-side.
With another remote stand departure, I endured the heat one last time before reaching my seat in cattle class.
As we taxied away, I noticed the Air Berlin jet was back. Seems my cancellation was an unfortunate one-off.
What I never worry when flying a Middle Eastern airline is going hungry. I always get well fed on board.
This flight into Europe is a bit unique as it flew further south over Egypt and crossing the Mediterranean from there. With my window seat, the Nile and Cairo were at my fingertips.
It seems Geneva's airport is not too well prepared to handle large jets from abroad. The terminal was a fairly make-shift covered structure for immigration.
But on the bright side, public transport into the city is free! It takes less than 10 minutes by train into the centre. I had to buy a ticket to continue past the border into the French side where my hotel was.
Zurich - Abu Dhabi
6 September

Zurich's airport is only a short ride from the city centre, taking only about 10 minutes, just like Geneva.
The terminal's design is simple, bright, clean, and spacious.
I guess this is Switzerland. Even the food seem more upscale than other airports.
The new Dreamliner looks quite sleek and I was excited to get on board. Having read about the higher humidity and comfort on board, the 6-hour flight to the UAE would seem quite manageable.
Spotting is fairly decent and there is an observation deck.
I picked the chicken with mashed potatoes for lunch, which included a good portion of vegetables, a large salad, and prepackaged cheesecake. Notice the metal cutlery as well for the plebians.
As the blue sky shone into the cabin during this daytime flight, the crew used one of the Dreamliner's unique functions - the window dimmer. This created a distinct weird blue hue in my photos.
The Dreamliner's PTV screen is quite large with a phone-like remote mounted below, which can play the flight map while I watch the entertainment content above.
The headsets were quite good with some noise-canceling effects. Sure beats the cheap dollar store earphones Air Canada gives out.
We landed shortly after 7pm, giving me ample time to catch my next flight. The IFE had a helpful page on connections, where I was able to locate the terminal and gate information for Hong Kong.
Abu Dhabi - Hong Kong
20 September

Terminal 1 is famous for its old-style colourful dome. A handful of gates wrap around this circular structure. There are not enough seats to accomodate the widebodies here so I had to hang around the shops until boarding is called.
I am quite picky with the type of aircraft I fly. I hate 3-3-3 configurations since the window seat is quite a long way from the aisle for a bathroom break. Etihad flies the A330 to Hong Kong so this is not an issue at all.
Some of Etihad's weird friends and family.
Hong Kong's airport is getting quite busy nowadays and these types of holds are becoming increasingly common.
Hong Kong - Nagoya
24 September

Nagoya is not a very particularly interesting tourist destination unless you like cars. Overshadowed by nearby Kyoto and Osaka, Nagoya is a good base to explore the Chubu area. I have done this route before a few years ago, but with weather not on my side, I wanted to come back and try again.
A month before departure, Hong Kong Express was still offering a good deal during the autumn low season. The ticket was under HKD $1600.
With the new mid-field concourse open, many of their flights now operate from the sleek new facility. However, there are the odd bus gate departures as well.
Some of the more interesting birds is this Orient Thai 747, which seems to have been grounded indefinitely.
Further reclamation and construction works for the new bridge to Macau and Zhuhai continue just off the airport.
The flight path took us over Taiwan as we headed northeast.
A couple of hours on these tight birds is still feasible. The price is far cheaper than what the legacies are charging.
The approach into Nagoya is usually quite consistent. We flew west of Ise Bay an looped around 180 degrees for landing. The weather didn't look too good at first but the sun did peek out in the end.
There weren't too many birds in the international section though. The airport seemed quite quiet in the late afternoon.
Nagoya - Hong Kong
4 October

Hong Kong Express made to the news lately for cancelling a number of flights to Japan and South Korea during the busy Golden Week holiday. The excuse was its safety department was decimated and the crews could not get re-certified. This was not very reassuring and I was worried it would follow with more cancellations. Centrair is a good airport with a bright and spacious facility. Mobile check-in and web check-in works for this low-cost carrier in Japan, so I didn't need to bother going to the counters and have them possibly weigh my hand-carry luggage.
Prices, like in other Japanese airports, are in-line with the city. They don't believe in gouging you here.
Japanese airports haven't closed down their airport observation decks yet for security reasons, but Nagoya is a pitiful place for spotting.
Unfortunately, food options air-side for the international section was disastrous. I should have eaten land-side. The terminal was far more interesting than my meal.
Since food on board isn't free, grab a light snack and dessert before boarding. Here is the lovely ice-cream vending machine.
3 hours and 40 minutes are tough in a cramped seat with my knees touching the seat in front of me. It is no surprise a low cost carrier would bunch the seats up and seat pitch information is widely available. To divert my attention away from the discomfort, I took a look at the paper literature.
When flying into Japan, take advantage of the rail passes they sell on board if you forgot to pre-order online.
Get your passengers hungry by giving them delicious pictures of meals. Then charge them a fortune.
The duty-free magazine also had quite a big stock of items, which is unusual for a LCC.
Hong Kong - Dunhuang
9 October

Hong Kong Express has charter flights to Dunhuang in Gansu, which is along China's Silk Road. It is not available for purchase by DIY tourists, so I joined a package tour to make this whole journey relatively hassle-free instead of transferring somewhere in China.
The flight time of 5 hours seemed excessively long given it is the same distance away as Nagoya, but this is because we are not flying a direct path, but go north to almost Beijing, then veer west to Dunhuang.
Hong Kong Express is a low-cost carrier and charges for checked baggage and food, but my travel agency included both in my tour price already.
A bit bored with no IFE and a long flight time, I scanned around the literature for some inspiration.
I was ecstatic when we descended into Dunhuang. Such a long flight on a low-cost carrier was a torture. Outside, the land was vast and empty.
Our international flight used a small building next to the nice international terminal. When the staircase was attached and the doors opened, they had to slowly let small groups of passengers in as there wasn't enough space to line up for the 2 immigration counters.
Unfortunately, my luggage did not make it to Dunhuang, and I later overheard the guide say 50 luggages were not loaded. For a full flight of about 180 passengers, that is almost 1 in 3. Ain't that great.
Dunhuang - Hong Kong
16 October

The international terminal's small departure lounge was basic and there really isn't much to do while we waited for the inbound flight to arrive.
Our afternoon departure was the only international flight left.
All the different travel agencies run pretty much the same tour and fly home on the same flight.
With no in-flight entertainment, I kept busy looking out the window and enjoying the arid landscape.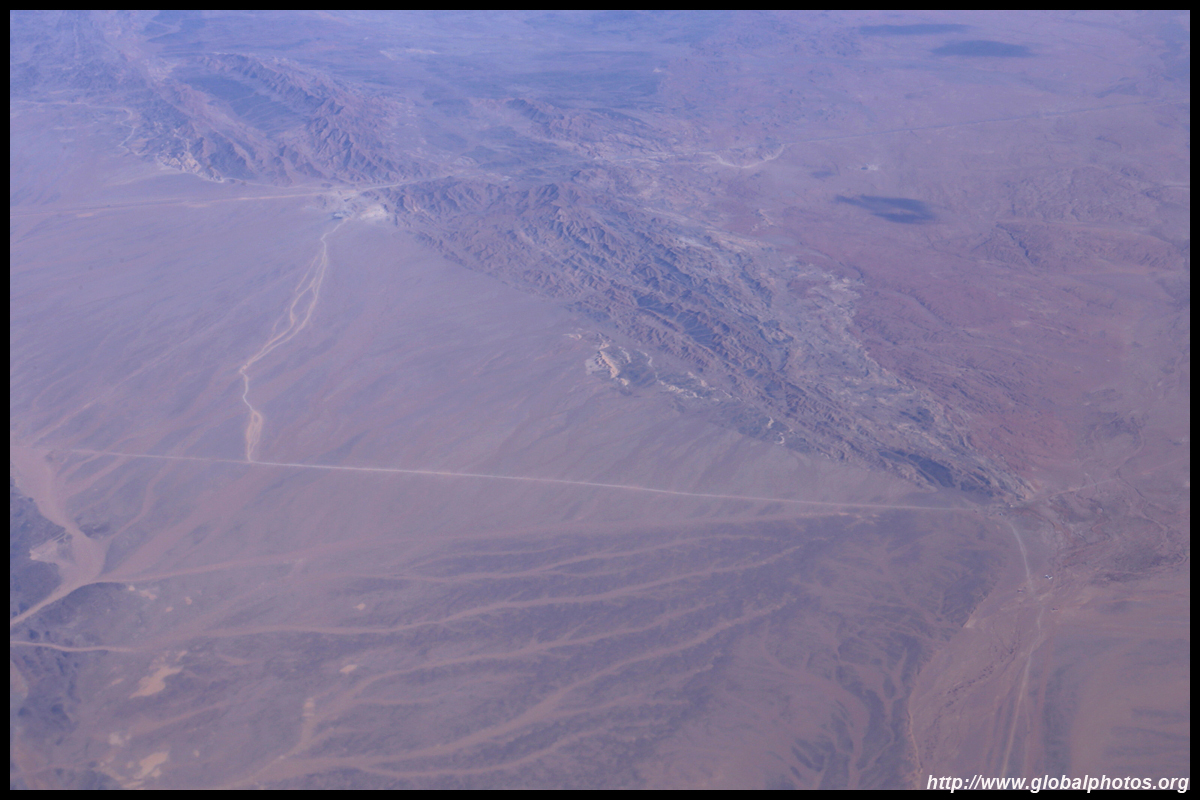 The same pork chop rice as the inbound returned.
Hong Kong's airport has become increasingly busy over the years, and it is no longer surprising that multiple flights have to share a single baggage belt on arrival. While immigration is quick since we use automated entry kiosks with fingerprint technology, luggage retrieval remains an increasingly annoying bottleneck.
Hong Kong - Wuyishan
27 October

Wuyishan was inscribed on the UNESCO World Heritage List in 1999 for both its subtropical forest and cultural heritage. It is now easily accessible by high-speed rail from Shenzhen. However, the 7 hour ride was not appetizing, so I chose to fly on Xiamen Airlines instead.
Air-side, some of the gate display signs are changing with vertical screens instead of the horizontal ones.
Spotting in Hong Kong is great as always.
My most hated part of the airport is the north concourse - the 5xx gates for narrowbodies. The bus journey is uncomfortable and takes excessively long.
Flight attendants greeted us in their smart new bright blue uniforms which looked like Korean Air. The cabin was clean and the seats were surprisingly spacious. I guess I have endured too many cramped flights on Hong Kong Express and have forgotten what a real seat is like.
For such a short 1.5 hour flight, a hot meal was served, which was quite decent.
The duty free catalogue had an allowance chart in the end to give the customer good advice on how much to splurge.
Wuyishan - Hong Kong
30 October

Wuyishan's airport doesn't see many international flights, and is quite pleasant to use. A snack box was provided on the return flight with lots of goodies.
Overhead television screens played our flight's progress. I didn't need IFE for such a short flight.
Every time I fly back to Hong Kong, I see progress on the new bridge and tunnel to Macau and Zhuhai, which stretches across the Pearl River.
Xiamen Airlines offers a good product, better than expected, which actually beats what larger legacy carriers offer. With a comfortable seat, food, and no delays, what more can we ask for?
Hong Kong - Seoul Incheon
4 November

A 7:20 departure is quite a torture even without checked bags and a mobile boarding pass. But at just HKD 599 for a one-way ticket, I really can't complain even if I take a taxi to the airport. Hong Kong Express has a few brand new A321s with slim everything features to pack a lot of people on board. It's a nice aircraft but the typical complaints of a low-cost carrier remain - legroom!
At least the bathroom has soap!
Incheon airport is quite a distance from town, but with a new train link, travel times have fallen. However, living in Gangnam this time, bus seemed more convenient and would not require a transfer or two.
Seoul Incheon - Hong Kong
9 November

My first flight on Cathay in the second half of the year had to wait until November, and it was a redemption. The biggest change since my many trips to Seoul was the new rail connection to the airport. I went for the cheaper local train, which takes just a little longer than the express ones.
Incheon has gotten much more crowded in recent years, and they have tried to get more staff on the ground to ease the bottlenecks. It somewhat works. Maybe I was just annoyed by my flight's delay today.
The long satellite concourse had plenty of windows for spotting.
I had taken some very satisfying aerials on a prior Hong Kong - Seoul flight. With good weather today, I was tempted to do more.
The views were far better than the catering though.
Hong Kong - Osaka Kansai
23 November

Hong Kong has quite a lot of qwerky fifth freedom choices. Ethiopian and Air India fly fifth freedom flights from Hong Kong to Korea and Japan, with Air India offering an early morning flight to Osaka several times a week, returning in the early afternoon.
The flight was empty up front but had a good loading in the back with very few Indians continuing on. My first impressions were the plane was quite beaten up with a noticeable amount of dirt having built up on the tray table and paint peeling off the window tint control.
For a low-cost airline fare, I got a blanket, pillow, free meal, and checked baggage allowance.
The IFE was quite pitiful with no TV shows at all. There was a reasonable movie selection with many new titles.
I quite liked the high resolution route map. I prefer these early departures as I would still be able to salvage half a day in Japan. While some prefer red-eyes to maximize their day, the short flight is not good for any decent amount of sleep though.
The bathroom was well-equipped, presumably with the same amenities as a long-haul flight from India.
Not be overshadowed by the facilities on board, I peeked out for decent views of the Kansai area on approach.
Hong Kong - Doha
7 December


Qatar Airways has been the victim of the Gulf region's blockade. My last trip with them many years ago was absolutely painful with a transit in the dingy 3rd world terminal. Since then, they have opened a new international airport, relaxed visa entry requirements, and even offered free stopover hotels to make Doha a destination of its own. With a cheap fare, they lured me to go on a 2nd trip to Europe in 3 months. The bonus was my A350 flight was quite empty.
Like my Etihad experience, the Middle East 3 get catering right! We got 2 full meals.
Doha before midnight was still well lit. I deliberately booked a night hotel here to avoid taking a red-eye into London, giving me a morning of sightseeing in the city as well.
Doha - London Heathrow
8 December


To save some money, I decided to take a city bus to the airport the next day. The bus station was chaotic but staff were friendly and helped me out with a smile. The 109 only took about 20 minutes to reach the airport. Doha is not a big city after all.
Doha's new airport is impressive. It is grand yet simple with the roof comprising of wood-like coloured tiles. There weren't many people around, which made my exploration even more pleasant.
Plane spotting was nearly impossible since passengers need to sit in enclosed exclusive seating areas by the windows for boarding.
I ended up having the entire row to myself once again. In fact, the rear section of the aircraft was quite empty with many passengers enjoying their exclusive rows just like me.
With my left window seat, Doha was at my fingertips.
The skies were good for much of the flight.
London was also experiencing good weather, but with an evening arrival, the sky was dark and photo-taking was quite difficult.
London Gatwick - Malta
11 December

My avios came to the rescue for a redemption to sunnier shores. Malta came on my radar, but the 6:15 departure time was a torture. At that time, I had to tag on an Uber ride to the otherwise free flight. Check-in desks have become increasingly automated, but not necessarily to the improvement of the customer's experience.
With a snowstorm hitting London the day before, my biggest concern was whether my flight would depart at all.
The seats looked new and sleek with grey and black colours. However, the leg room was absolutely awful, on par with the budget carrier. Actually, fares on these legacy carriers can match the budget airlines these days.
However, the legacy airlines still try to sell all sorts of irrelevant gadgets on board.
On both types of airlines, food comes at a price.
With London far behind me, I was delighted to see sunny Malta emerge with blue skies and plenty of greenery.
Malta - Munich
15 December

For a flag carrier, I was surprised Air Malta's presence at their main hub was so small, about the same as the other foreign airlines operating here. But then, it's a small airport after all.
There are no jet bridges here, which makes spotting a bit more difficult.
The seats looked a bit tired and Business Class was only a few rows in front with the middle seat blocked off. Good I didn't pay extra for this but went for a cheap seat out back instead.
Although Malta is a small country, it is packed with natural and historical attractions. 5 days here is probably a good minimum although I was able to pack a lot into 4, skipping the Blue Lagoon due to the winter season.
I was happy to receive a complimentary sandwich as part of the short flight.
Munich's airport is quite sleek and like Frankfurt, far more pleasant to use than Charles de Gaulle or Heathrow.
Even the luggage belt is quite efficient in showing how many minutes will it take for the luggage to arrive.
Once landside, I marveled at the supermarket selection. It was very possible to get a cheap meal here.
Vienna - Doha
7 December


I had several cities to choose from for my affordable return back to Hong Kong. Vienna was one of them, but the flight time was not ideal with a morning flight and pretty much losing the whole day upon arrival in Doha. On the other hand, the stopover program kicked in and I got a free night at a local hotel with free airport shuttle.
Vienna's airport is only a 3.9 euro 15-minute train ride. That's a good start.
They still use traditional check-in counters and not some cold kiosk that hangs on your when you need it to work.
The duty-free selection had the typical Mozart and chocolate collection.
This would be my first flight on Qatar's Dreamliner. It wouldn't be my first de-icing experience though. I have flown with many of those.
Farewell Air Berlin, the airline that caused me grief on my last European trip in September.
The Dreamliner boasts windows that can turn dark at the press of a button. This can be centrally set. I noticed the effect on photography is a weird blueish tint which I could not shake off. Also notice the curvature of the Dreaminer's wings, which seem to bend higher than other aircraft.
Food never disappoints even in Economy Class on the Middle East's big 3. I was fed 2 meals on this short sector!
Other great features include a wide IFE selection and even some free wifi data.
Like Dubai, Doha is a rising miracle out of the desert.