The Roeddes arrived in Vancouver in 1888 and by 1893, their bookbinding business was successful enough for them to build a house in the West End. After the family sold it in 1924, it deteriorated into a rooming house that by the mid-1970s, was slated for demolition. A preservation movement stepped in, and today this house has been restored and turned into a museum, a hidden gem surrounded by a built-up residential neighbourhood.
Visitors are provided with a tablet for a self-guided tour of the house's rooms.
Starting from the front door, guests were entertained in the parlour, which has cedar paneling and turquoise walls.
Unlike today's homes, the master bedroom is on the ground floor, and the bed looked short as people of that era were around that size.
The kitchen was incredibly warm thanks to the coal and wood stove, which heated the entire house. A custom made sink was designed low to fit Matilda Roedde's short height.
The Roedde children did their homework and played games in the dining room thanks to its location next to the kitchen. A bay window on the side once hosted their Christmas tree, but in 1913, it caught fire but damage was limited.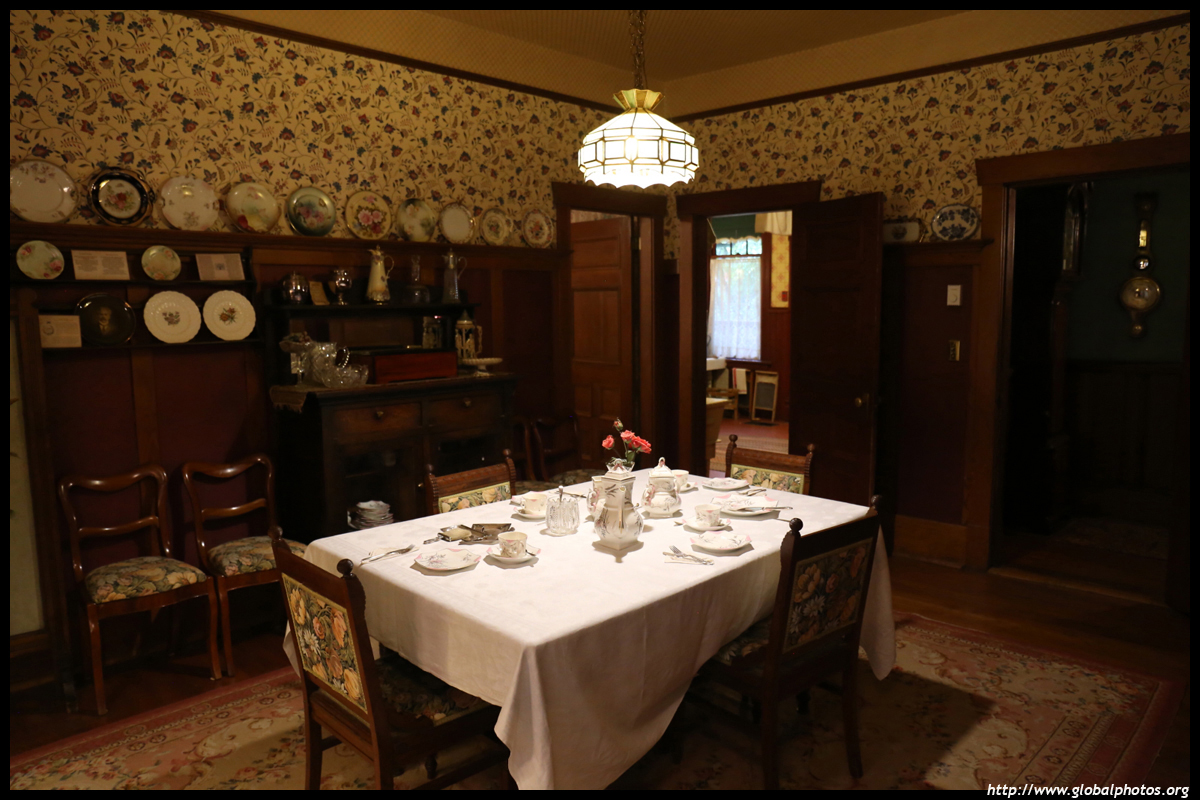 The Roeddes initially had to use an outhouse until the sewage connection came in 1903.
The children's bedrooms are upstairs.
In between the bedrooms is Matilda's sewing room, where a large set of windows commanded a view of the mountains and English Bay.