A quiet fishing village turned into colourful partytown, Brighton is a good day trip from London. However, I didn't stay long enough to see its rowdy side. Trains take only about an hour from Victoria or Blackfriars, pulling into the main station that opened in 1840 as Brighton Central. From there, it's a downhill walk towards the seafront.
It's hard to associate England with a sunny beach, and with train fares in the UK being so expensive, it's probably cheaper to fly down to Spain for the beach than to visit Brighton.
The Jubilee Clock Tower was built in 1888 to celebrate Queen Victoria's Golden Jubilee the year before.
Brighton's seafront consists of a long pebble beach with a 1722 foot-long Pier that was completed in 1899. Today, that deck is an old-style carnival designed to empty your pockets, but I decided to stick to the views instead.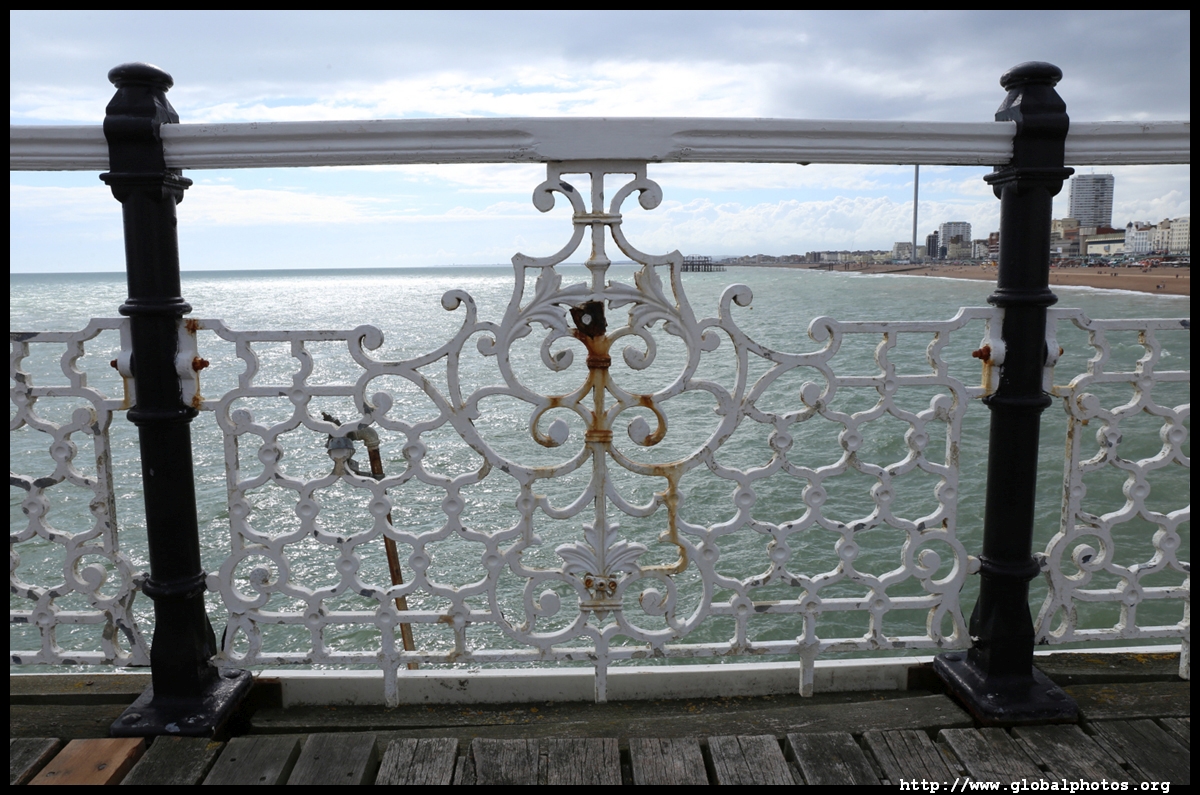 Opened in 1883, Volk's Railway is the first public electric railway in the world, initially running over a quarter of a mile along the beach. Named after a 19th century inventor and engineer, Magnus Volk, the town took full control in 1940 and the threat of invasion shut the line that year and throughout the war.
The exotic Royal Pavilion was once Prince George IV's seaside palace. At the time, Brighton was transforming into a retreat for London's rich and famous, with sea water and a better climate offering health remedies. George first came in 1783 and spent many years partying and enjoying life with his mistress here. His original residence was expanded by John Nash in 1815 into today's opulent oriental-style building, with the interiors lavishly decorated. Following his death in 1830, Queen Victoria sold her uncle's palace to the town in 1850.
Brighton's side streets yield some interesting surprises.