Organizers said 1.7 million came out on Sunday to push the government to respond to the 5 demands. With the police originally banning a march through the streets and confining the event to a rally in Victoria Park only, it soon became apparent the sheer numbers of people would spill over onto neighbouring streets.
With the MTR overcrowded with protesters trying to reach the rally at Victoria Park, trains could not stop at both Tin Hau and Fortress Hill stations. A steady stream of protesters in black got out at North Point station to walk back towards the rally.
The protesters eventually overflowed from the sidewalk to take over a few traffic planes.
With Victoria Park's soccer pitches packed full, protesters patiently waited outside to make their way into the rally.
Looking east towards the park's other end at Causeway Bay, there is no end in sight to the sea of protesters.
Protesters in the park had to exit to make room for more to come in. Organizers had also called for the crowds to disperse and allow emergency vehicles through.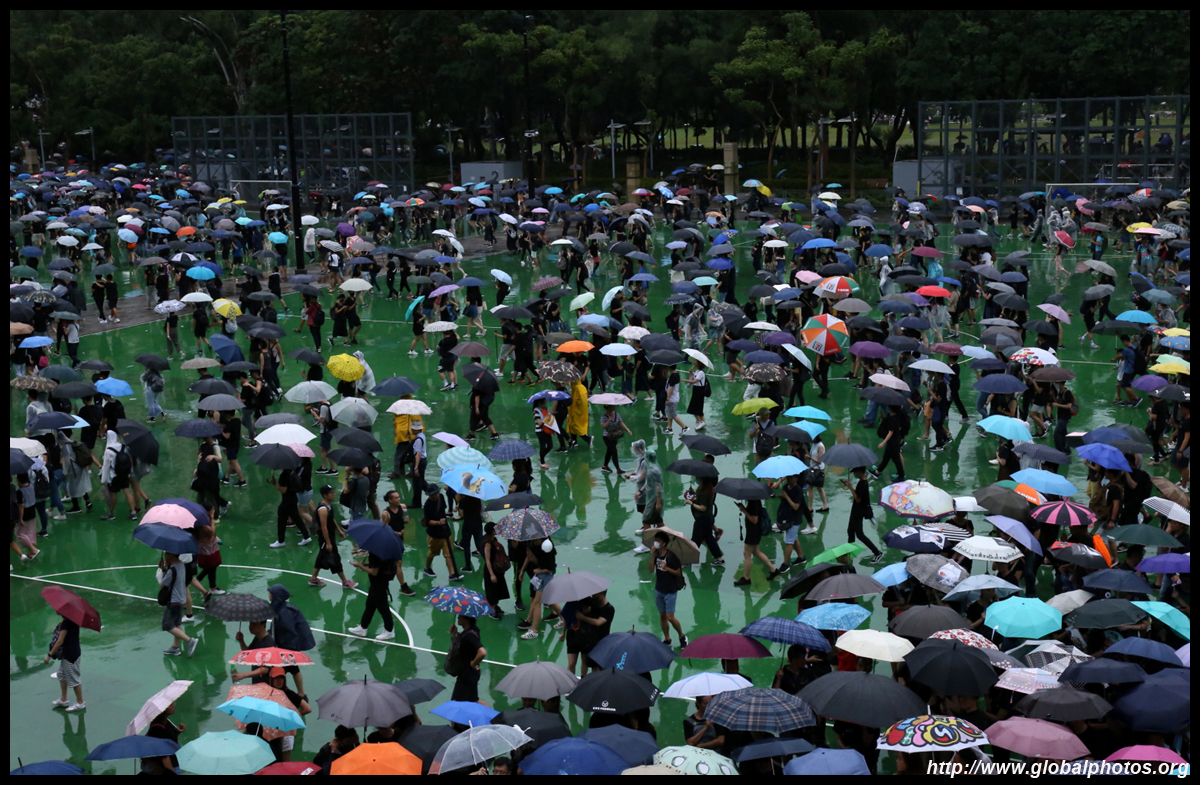 Meanwhile, the tide of protesters continued to push west towards Causeway Bay.
The various pedestrian bridges along the tram line offer great vantage points to see just how vast the crowd was.
With such a large crowd leaving the rally, it was difficult to enter a MTR station. Long lines were seen extending out of Wanchai station, so protesters continued to march west through several streets towards Central.
Some stopped in front of the Police Headquarters near Admiralty to shine their laser pens onto the building. The crowds at Admiralty were more manageable and it was possible to enter the station for the trains.
Total route : 5km