Qingdao's metro opened in late 2016 with 1 line connecting the city's 2 main railway stations. The design is not much different from other Chinese metros, although crowds are noticeably smaller than in other large cities. While the current network is inadequate to service such a large city, it will cover most of the key attractions that tourists will visit, including the historic centre and the hotels in the newer business district to the east.
Frequencies are not that good, at about 5 minutes even during rush hour.
A bit strange the "get behind" line is so far back. So how do people line up to board? Besides, the platform screen doors will keep people from falling onto the tracks.
Wusi Guangchang will be a future transfer station and this platform is not in use until the other line opens.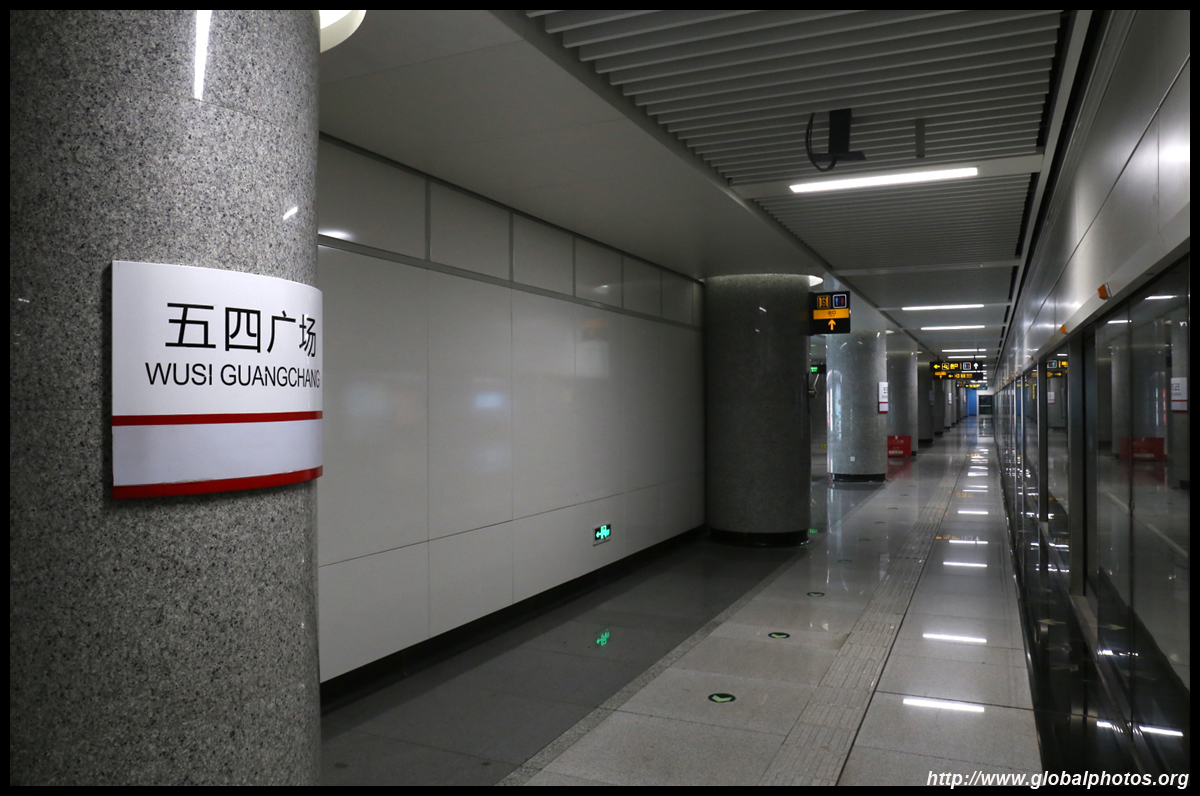 We are having technical difficulties.
The first 7 stations should be enough for most tourists' itinerary.
Smart card technology means less staff are needed to sell tickets, only to be offset by the security personnel scanning every passenger. I wouldn't recommend tourists get one though. The ticket machines don't get very crowded and accept both bills and coins.
Interiors are decorated in the sea-theme blue.
To combat the cold weather, station exits are draped in thick and heavy protective curtains.
Buses are relatively cheap with many city routes still charging only 1 yuan. Air-conditioned routes charge 2, although in the winter, they were hard to come by. Tunnel buses that go to Huangdao cost more, but I wouldn't recommend staying in a hotel in that remote outpost.
You need to know Chinese in order to navigate the route information posted at stops.