I paced myself a bit up at these heights as altitude sickness could start to kick in already.
Mountain weather is quite unpredictable. Fog rolled in to cover up the Jungfrau section. I recall the forecast indicated the weather would deteriorate as the day progresses so I rushed to get up here while visibility remained spectacular.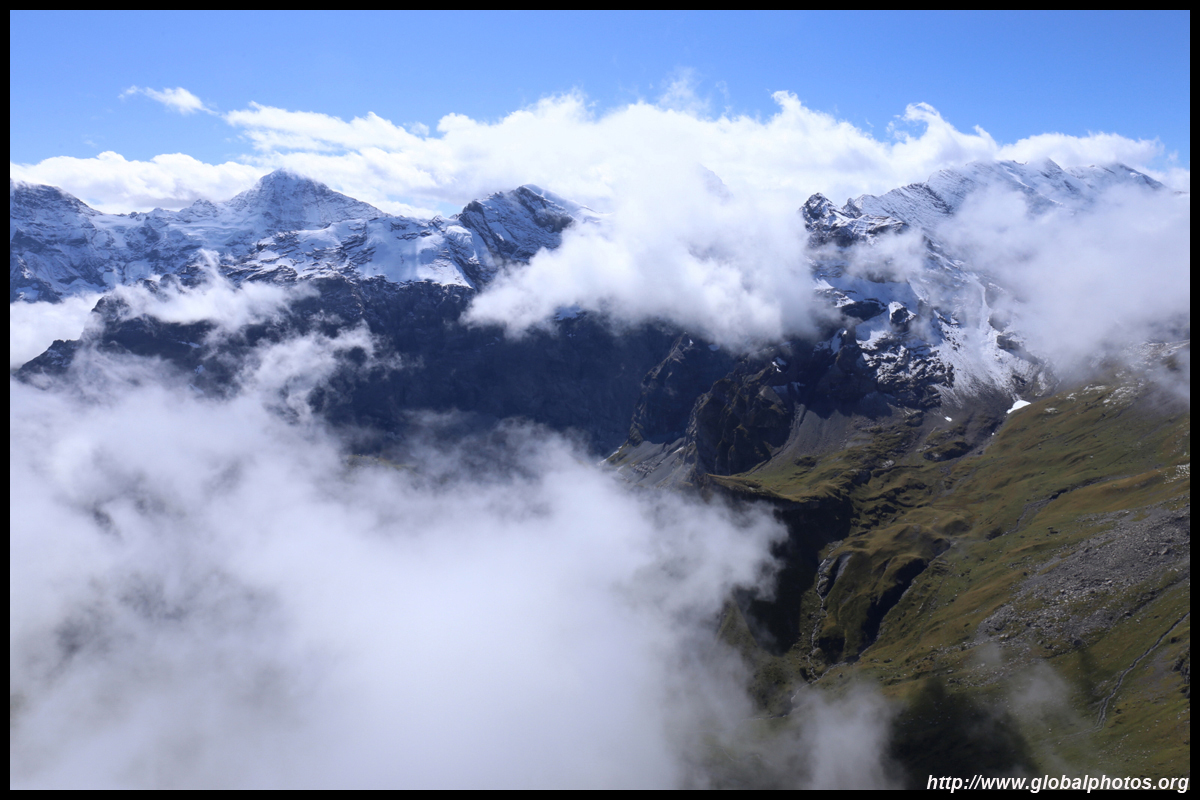 For the brave visitors, try out the staircase along the cliff's edge. You can easily peek through to see the huge drop below.
With the clouds rolling in, it's time to get back downhill and pad myself on the back for a few francs well spent.