Malaga, Spain
My Andalucia trip began in Malaga. There wasn't a long list of attractions to see, so I took it easy and even made it home for a siesta to avoid the afternoon heat. Being next to the sea, I saw quite a lot of fresh seafood on offer at the market down the street from my hotel.
What intrigued me more were these ... condiments?
I took refuge from the heat inside churches, admiring the interior decorations while I cooled down.
The Alcazaba sits along a hillside overlooking the city and the sea. Dating from the 11th century, it is a combination of palace and fortress.
I needed the bus to get to Gibralfaro. Strangely, it was not possible to get there from the Alcazaba even though the two are supposedly connected.
Spain's high-speed trains are very impressive. Start with the stations - new and clean, a big change from the dingy and dirty stations in France and the UK. The trains are also sparkling clean and raced through the countryside, reaching Cordoba in less than an hour.
Cordoba, Spain
My main purpose for visiting Andalucia was to see what the Moors left behind. I was quite interested in the historic Muslim influence on the European continent. I got a big dose of it at the Mezquita.
I was particularly impressed that the Christians did not destroy the mosque when they drove the Moors out. Instead, they made their mark and kept the rest.
Yes, this is still the Mezquita.
The endless sunshine and late sunsets kept my toes busy. The city had a lot of narrow alleys with many shops, restaurants, museums, and interesting architecture.
Casa Andalusi is a good example of a historic courtyard house, with many artifacts from the Muslim era and before on display.
Wait. This is not Versailles?
Even though Andalucia is a very popular tourist destination, I actually did not encounter too many large crowds. I was able to roam around and photograph with ease.
Palacio de Viana looks plain on the outside, easily discounted by passers-by, but the interiors are lavishly furnished and consists of multiple gardens that provide many serene and shaded places to enjoy the beautiful southern Spanish weather.
Granada, Spain
The last city on my list was the best one - Granada is famous for the Alhambra. I booked my ticket online in advance, and even walked up to the entrance the night before to time how long it would take. I had to get in there first thing in the morning to beat the crowds.
Various windows open up views of the Albaicín, which rises along an adjacent hill.
Speechless. Well worth 14 euros!
The slopes leading down from the Alhambra are lined with shops selling the typical tourist fare.
Besides the Alhambra, I walked the streets quite a lot to get a feel of the city. Even with siestas, I still had lots of time to randomly explore.
Hard to believe the mountains still had snow in June.
Local cuisine was very affordable and great value for money. I fell in love with gazpacho.
Valencia, Spain
Happily satisfied, I headed for a luxury break in Valencia. I booked a serviced apartment, which was absolutely luxurious, at a bargain basement price.
The city gate was solid on one side, and open on the other. The design was meant to expose the enemy in case they take hold of this defense structure.
Valencia does have its share of more modern era beautiful buildings.
Iglesia Santa Catalina is quite heavy with details.
Plaza de la Reina is well-manicured although there are too many buses and cars in the way to connect to the restaurants and attractions lining it.
Valencia's railway station looks like a relic from last century preserved.
This fountain uses quite a lot of water, with considerable effort by the smaller statues in the outer ring.
Lonja de la Seda is the silk exchange. The Gothic building is adorned by gargoyles and dates from the 15th century.
Alicante, Spain
When I researched Alicante and saw photos of that huge mountain in the centre of the city, I knew I had to come see it for myself.
Those beaches look quite nice. This part of the Mediterranean appears clean.
I love wandering around markets. Spain's food markets are generally clean and tidy, with lots of neat arrangements and local products on show.
Seoul
Heading back to Asia, I return to Seoul. Jongro Tower's design is quite revolutionary and bold.
Having explored Seoul extensively on my previous trips, I ventured beyond the city centre to see how they buried their royalty. Donggureung hosts nine royal mausoleums and 17 graves of Joseon royalty.
I returned to the Noryangjin Fish Market for a second visit. It was afternoon, but there was still a lot of fish waiting to be bought and consumed.
Products derived from fish are also available, although I wasn't too sure what they're used for in cooking.
The market is easy to reach. The subway station is next door.
I also explored a number of other markets. Interestingly, food seems to be always offered amidst clothes and shoes.
The medicine market would be great if you knew your herbs.
Incheon is Seoul's port. Located on the coast, it has a history of trade with foreign powers.
Seoul does not have a Chinatown but there is one in Incheon.
This staircase marks the border between the Qing and Japanese concessions. Even the lamps were designed differently on each side.
Songdo is a new business district built south of Incheon. Phase 1 opened in 2009, and the masterplan is to provide for residential, commercial, and open spaces on the 1500-acre site.
The quality of life seems quite nice here, with a lot of parks, manicured urban spaces, and spread-out buildings.
To complete the trip on a high note, I spotted Korean Air's new A380 on my way out.
Salzburg, Austria
I return to Europe once again. My decision to visit Salzburg was very practical. Munich was among the cheapest places in Europe where I could fly from Asia, and Salzburg was a logical choice, being only 90 minutes away from the airport.
Franziskanerkirche looks plain on the outside, but the colour patterns are very impressive inside. I especially liked the use of black and white, which brightened the interior well.
The Dom's interior is relatively darker but more grand.
However, the weather did not co-operate outside.
Innsbruck, Austria
A snowstorm destroyed my plan to drive in the Alps. So I packed up and headed to Innsbruck early. It took a while for the sky to clear enough to see the mountains.
Schloss Ambras has a lot of military equipment on display.
Imagine holding a conference here.
The Museum of Tyrolean Folk Art introduced me to some neat artifacts.
Emperor Maximilian I left this world in style, with 28 international leaders sending him off.
When in Europe, pop inside a church and marvel at the art.
Toronto, Canada
I stopped in Austria for a few days as a rest break on my way to Toronto from Hong Kong. Toronto's waterfront has been transformed in recent years with lots of new residential highrises.
The commuter trains have new pulley heads, although the system is still not electrified.
Toronto's density tapers off drastically just a few blocks east of the financial district. This location is perfectly walkable to the bank skyscrapers on Bay Street.
Iceland
With my short Toronto trip done, it was time to head back to Asia on my multi-leg journey. I was a bit worried the weather would catch up on me once again upon arrival in Reykjavik. Iceland was supposed to be a great road trip with friends. The city centre is quaint, with streetscapes of lowrises and not too many people roaming around.
Every now and then, the rain disappears and the sun comes out to tease you a bit.
The church interiors here are a lot more modest though.
Iceland's Highway 1 is the only route the circles the island nation, running over 1300 km across towns, natural wonders, and incredible landscapes. The Icelandic chieftains gathered here and formed the world's first parliament, the Althing. This meeting place is now part of Ţingvellir National Park.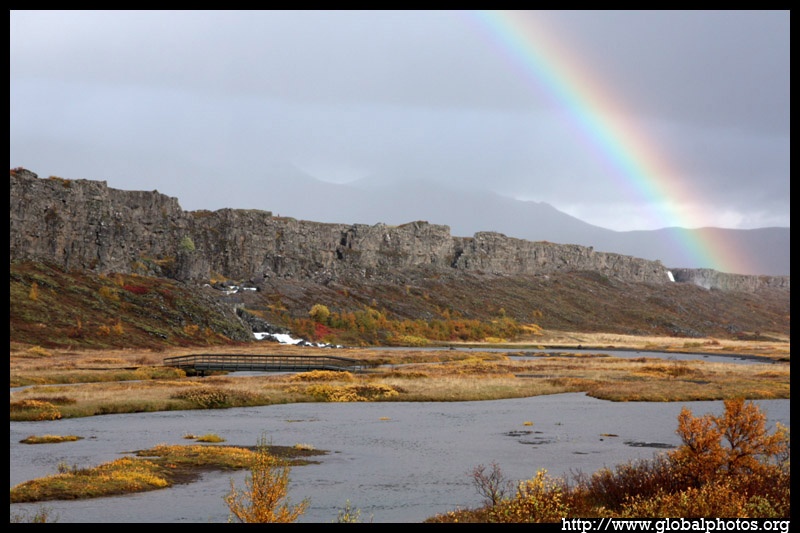 Iceland is on a seismically-active area, so these geysirs are not surprising. The smell was crazy though.
It is morning in Vik, a small town on the southern shore of Iceland. The rain and fog are back, and the neat rocks just off the coast are barely visible.
Blocks of ice that have broken off the Vatnajökull glacier fill up Jökulsárlón's glacial lagoon. Like the glaciers I've toured in Canada, these chunks retained the deep blue traits.
Höfn is famous for lobster!
Nearby, there were lots of mountains and vegetation-filled plains. This part of Iceland is still lush.
The geography changes quite drastically and the contrasts are interesting.
Two lost sheep were suddenly trapped on the hillside as our photography troupe approached, initially to photograph the waterfalls, but soon all attention went to them.
A strong smell of sulphur greeted visitors to Hverir, a large geothermal field of steam vents.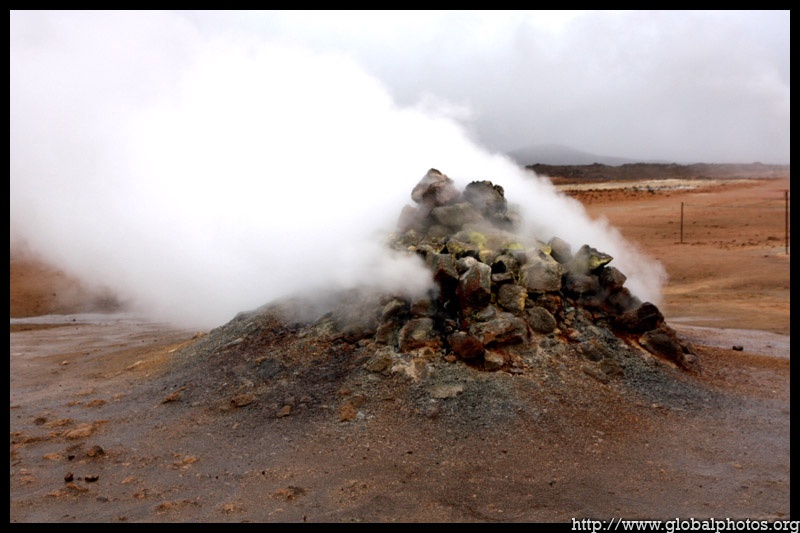 Welcome to the moon.
A sea of interesting pillars lay at Dimmuborgir. They were created some 2200 years ago when molten lava pooled here and hardened around steam vents.
Akureyri is located at the head of Iceland's longest fjord and is the largest fishing port in the north.
Siglufjordhur is a small port town with a beautiful mountain backdrop.
Once past the mountains, the landscape became lush and green again. Snow seemed to be a distant problem.
Hvítserkur evoked fairy tale fantasies of a dragon rising out of the cold, northern ocean.
Stonehenge, England
After Iceland, the next stop was London to prepare for the journey home. I joined a local tour to Stonehenge and Bath for a day. Visitors are allowed to circle around Stonehenge and admire it from a distance. Only a very limited number of people can view the stone circles from up-close outside regular visiting hours.
Bath, England
Bath has a mix of Roman and Georgian heritage sites to visit.
The Romans built a temple and bathing complex here at Britain's only hot spring, where hot water still flows naturally today.
The mineral-rich water tasted a bit odd.
Tokyo, Japan
I return to Tokyo thanks to a cheap airline redemption. I was surprised the winter sky was clear and blue. I was even more surprised to find fall colours were still there.
I visited a number of skyscrapers that had restaurants or open spaces on its top floors.
Japanese snacks look quite exquisite, and taste good as well!
Tokyo has a lot of temples and shrines where traditional life lives on.
Tokyo Sky Tree ... I will make it up to the observation deck one day.
Tokyo's train network is very extensive. This station on the Asakusa Line is served by a multitude of lines, so it takes a bit of time to sort out the confusion and find the correct train to board.
The Mitsubishi Ichigokan Museum is a replica reconstruction of the original built in 1894. At the time, it was the first western-style office building in the area.
Tokyo's manicured urban spaces can be quite stunning.
Tokyo is actually not a super-dense city. Tsukishima is a reclaimed island in Tokyo Bay that has seen partial redevelopment into residential skyscrapers. However, there are still pockets of lowrises in serene and green settings.
To end this showcase, here are some more traditional architecture from Kawagoe, just outside Tokyo.